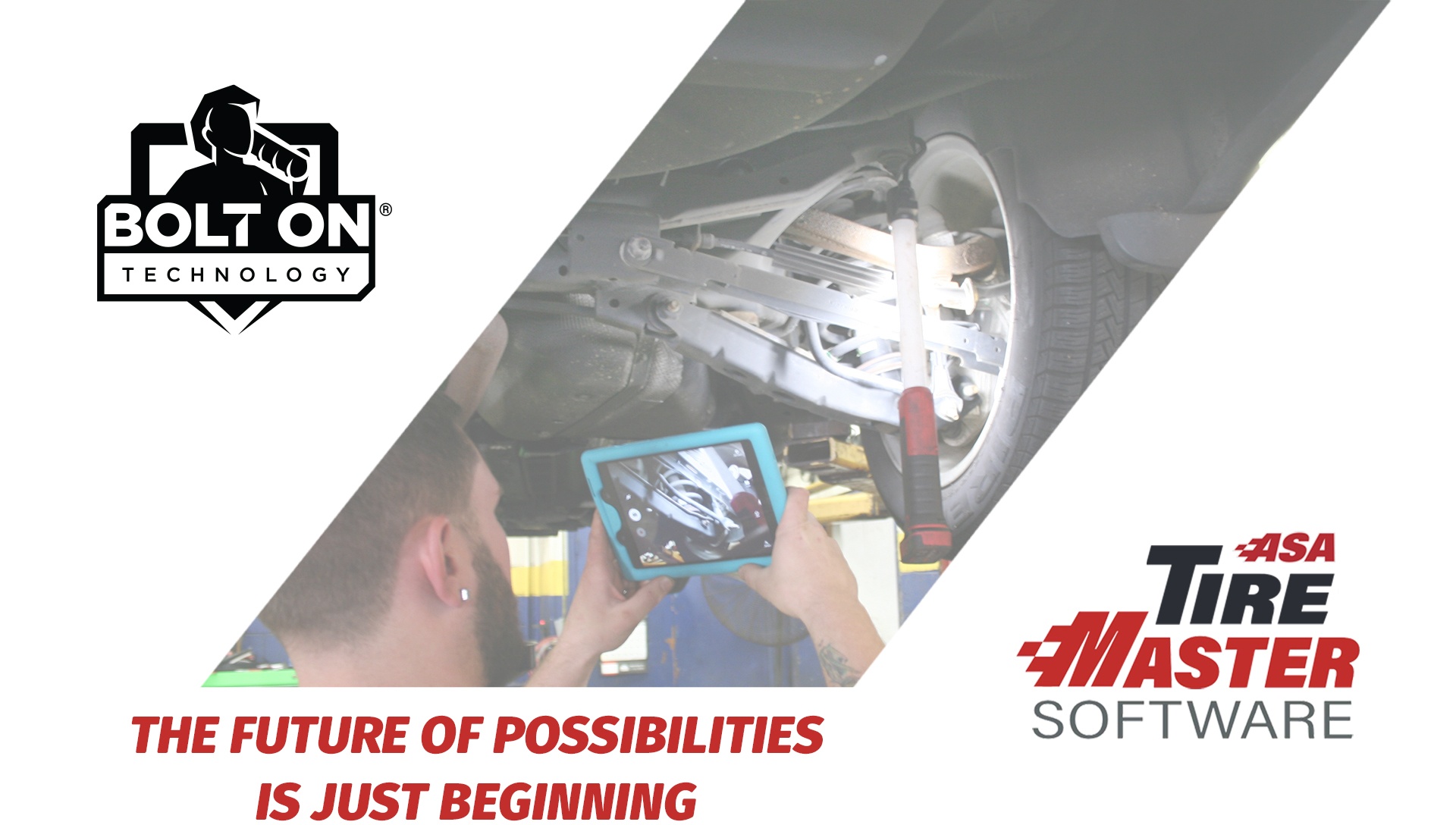 Almost a year after announcing the partnership between ASA TireMaster and BOLT ON, the future of possibilities for the shops they serve is just beginning.
"We're in this partnership for the long haul, to provide the best possible management system in the market," said Dave Vogel, President of ASA TireMaster.
"We are passionate about the opportunity for BOLT ON and ASA TireMaster to work together to bring streamlined processes along with digital capabilities to the tire industry," said Andee Silverman, Director of Commercial Business Development at BOLT ON.
It was November 2016 when BOLT ON and ASA TireMaster announced the relationship at SEMA in Las Vegas. This meant that BOLT ON would help ASA shops increase staff efficiency and ticket value by making the TireMaster management system available on mobile devices.
So, what has happened since then? A lot. For ASA, the relationship has proven to be of great value, as well as something we truly appreciate.

More Advantages for TireMaster Shops
"The relationship has enhanced the ASA product with additional functionality and a modernized workflow process," said Vogel.
"This partnership will allow ASA TireMaster shops to become Mobile-Ready and amp up their existing TireMaster capabilities," said Silverman. "With the addition of these new advantages, TireMaster customers will be able to change the way they communicate with their customers."
Here's a mere glimpse at the benefits available to your shop:
More services

sold

by using Digital Inspections
Increase in routine maintenance appointments scheduled and kept by customers
Communicate more effectively with customers and shop staff
Ability to register tires with just a few clicks
Make your own invoices and put your brand in front of customers
Any shop that uses the solutions now available will benefit. RO increases alone average 39% more revenue compared to shops not using these advantages.