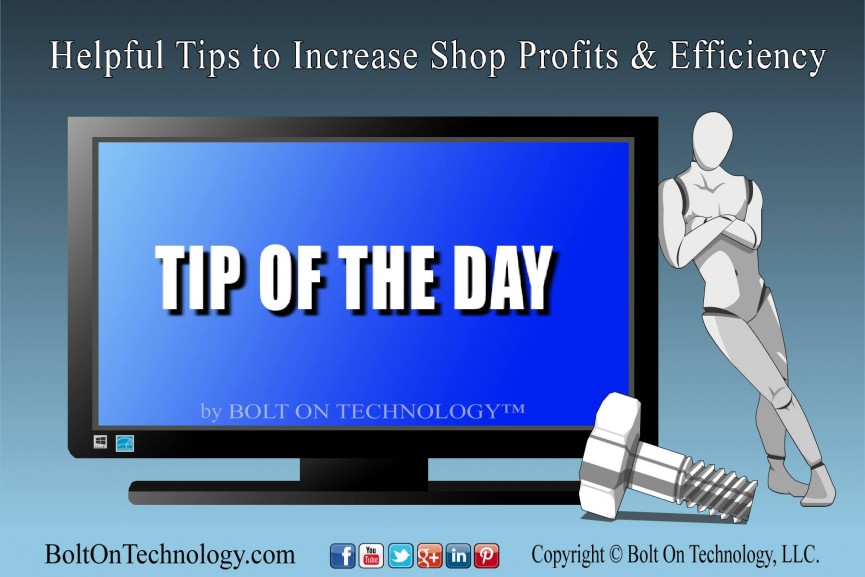 A common thread among shop management systems (SMS) is that the system simplifies automotive repair shop processes.
That's pretty much where the similarities end. Some shops use their SMS for customer invoicing while others use it to order parts and track inventory. Still others use the software to carry out digital multi-point inspections and scan and decode vehicle identification numbers.
The user options and software features are practically endless.
To learn just how vast the array of choices can be in the spectrum of auto repair software, read our list of 13 things you may not have known.
Systems can be purchased outright or paid for through monthly licensing usage fees.
"Free" systems are available. However, be careful of hidden fees and limited capabilities.
Costs can vary greatly depending on the complexity of the program and which features are needed, among other factors.
It is best to determine what the system will be used for prior to researching and ultimately investing in a program.
Software purchased through monthly licensing fees is available with or without a contract depending upon the shop management system company and its terms of service.
Research cancellation terms before implementing new shop management software. If you cancel before the end of your contracted term you may owe early termination fees.
Some programs can fully integrate – or work together – to offer increased features, ease of use and better communication with customers.
Some shop management systems include a scheduling feature which can be used to plot customer appointments on a computer calendar and block out technicians' time.
Auto repair software can incorporate customer relationship management tools to help shops obtain customer reviews and easily share on social media networks, including Facebook.
Some systems feature mobile or desktop text messaging capabilities with customers. Texting is becoming the preferred means of quickly and easily sharing multi-point inspections, vehicle condition photos and receiving customer work authorizations.
Wireless systems are evolving to become more customer-facing. Auto repair shops are incorporating tablet-powered kiosks to enable customers to check themselves in and update their personal and vehicle information.
Some shop management systems feature built-in marketing tools for customization options, including the addition of logos, complementary colors, social media links and more, which all can be incorporated onto customer invoices.
Cutting-edge auto repair software features advanced scheduling optionswhich enable shops to calculate with accuracy when customers should return for routine services including oil changes, tire rotations, coolant flushes and more based on a customer's driving history and average miles driven per day.
For more information, call 610-400-1019.