ABC News Shares How BOLT ON Improves Customer Trust
November 27, 2017 / News & Events, Digital Vehicle Inspections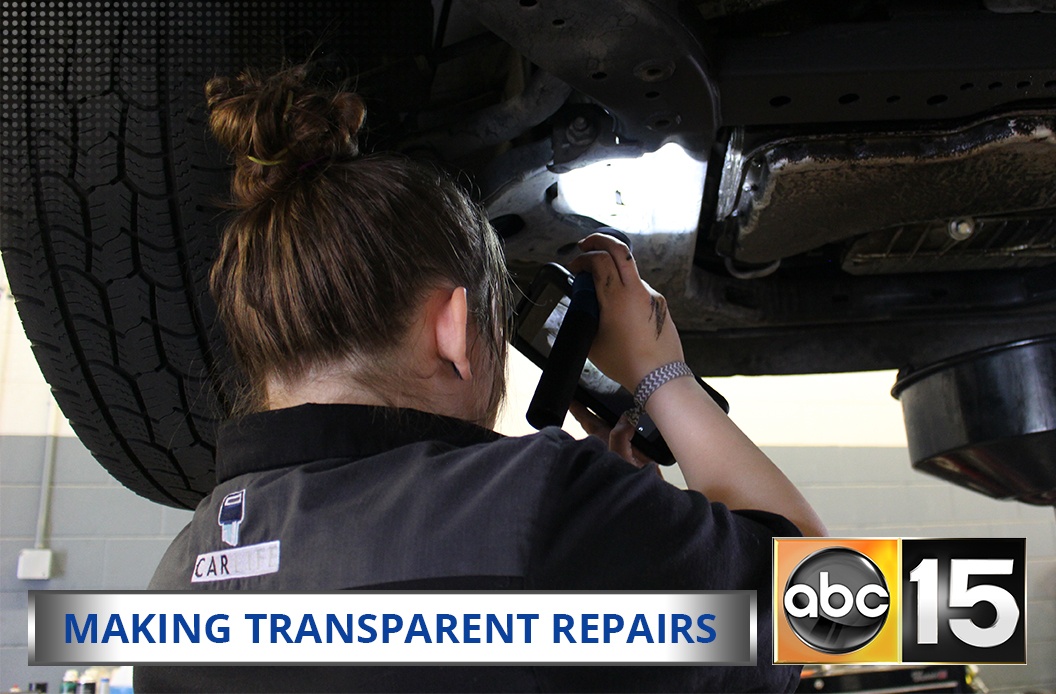 Do your customers trust you? How can they know if your shop is telling the truth?
BOLT ON TECHNOLOGY creates better communication and transparency between techs and customers. That's why ABC15 News, in Scottsdale, Arizona, took a closer look at how our technology is helping shops across the country.
Elsie Alford, who owns CARLIFE Professional Auto Service, in Scottsdale, was interviewed by ABC15 and said BOLT ON was the technology her shop needed. Alford explained she can now show customers what her techs are doing and what needs fixing. CARLIFE has been a customer of BOLT ON for the last few years, and Alford told ABC15 that having it has upped her customer service significantly.
BOLT ON is trusted by thousands shops across the United States and Canada. This is the first time the software has been featured on the news, so we are very excited!
FOR MORE INFO
To see the full news story, click here. If you'd like to see how we can help improve your customer service, increase shop productivity and generate more revenue, Request a Demo here.