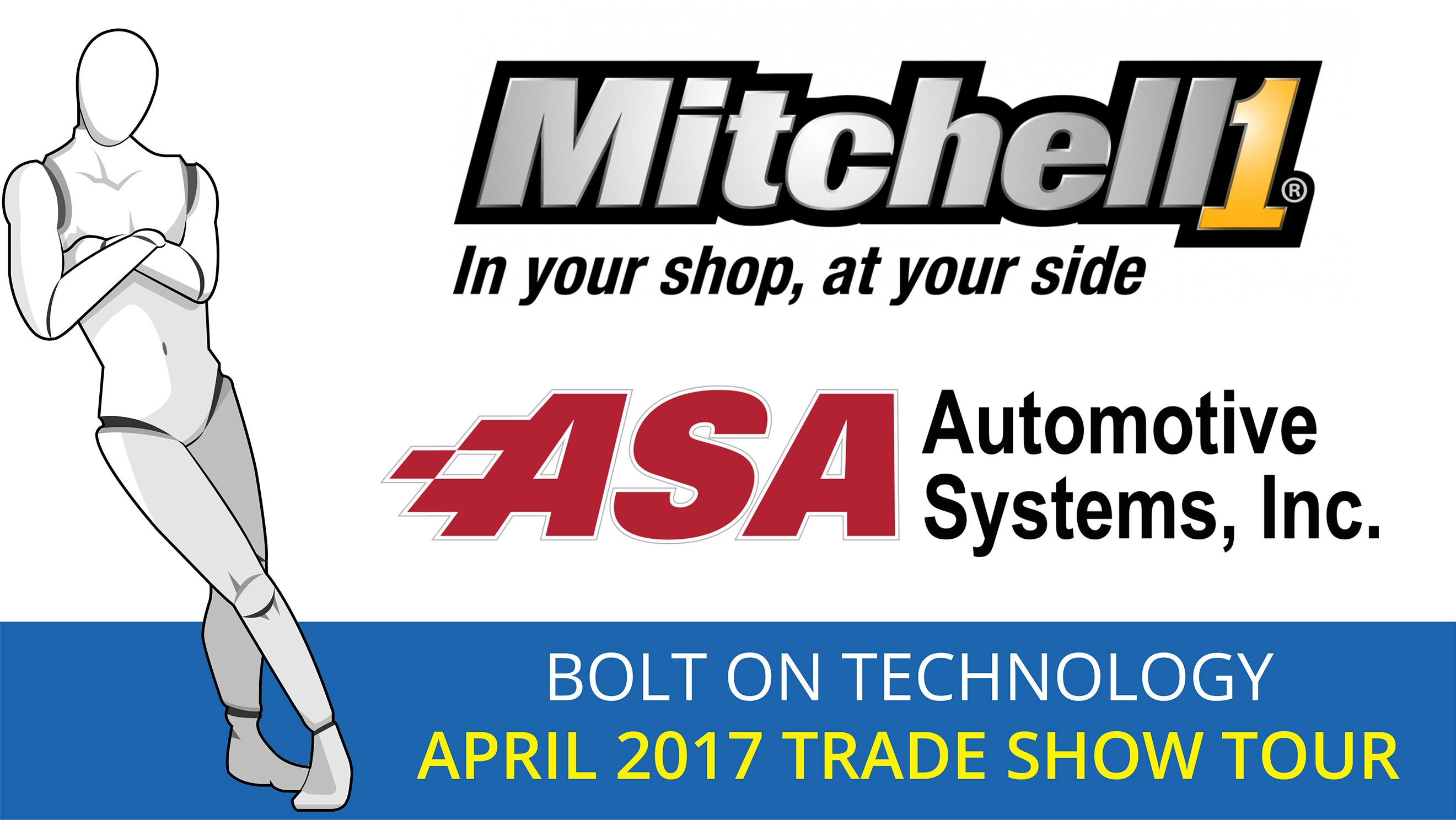 Join us for two trade shows where we will be answering questions about BOLT ON TECHNOLOGY products
Upcoming April Dates
April 27-29
Mitchell 1 Workshop, Scottsdale , AZ.
We will be with Mitchell 1 for their workshop. Join our very own Mike O, John B, Mike B, and Patrick M as they answer questions about BOLT ON Products. If you have some, we'll be there to instruct and lead you to better success.
Even better, we'll be sitting in on a Mitchell 1 training class so that we may better understand what shops need to know about their shop management system and achieve the best results with our products.
April 30-May 2
ASA Automotive Systems Conference, St. Louis, MO.
Join us at ASA's Automotive Systems Conference where BOLT ON's Frank D, Mike R, and Andee S will be there to give a 30-minute presentation on BOLT ON software and how it can integrate with the ASA TireMaster shop management system.
This is a new integration for BOLT ON, so we're quite excited. There will be about 100 shops there who are ASA users and we want to make sure that we are there to let them know all of the benefits of such an integration.
We'll also be at booth #P-2 (Pegram Room) for live, 1-on-1 demonstrations on how we can help grow your business.
To learn more, contact us here
Keep on the lookout for future BOLT ON Trade Show Dates
Future Dates
June 9-11 - ASA, Arizona
June 23-25 - Texas Truck Show, Houston, TX.
September 24-26 - Ratchet & Wrench, Lombard, IL
October 5-7 - Mitchell 1 Workshop, Orlando, FL
October 31-November 2 - APPEX, Las Vegas, NV.