How to Attract and Keep Quality Techs
December 04, 2017 / Training & Advice, Wiser Adviser

The technician shortage is real. The automotive industry needs to come to terms with this sooner rather than later. The problem is, no matter when the industry does face up to this, there will be a period where the shortage will be more severe.
Building a Team of Quality Technicians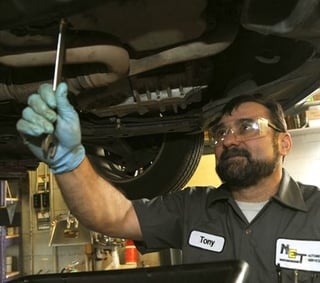 As the need for technicians continues to increase, it is essential auto repair shops are investing in their team - both current and new. What can your shop do from being affected by the technician shortage?
1. Focus on Current Techs
---
The is the easiest approach. More than likely, if you already have a team of good techs that have been with you for an extended amount of time, you already know how to keep them.
Shops, where technicians stay, usually treat them like people, not just employees. The staff is part of the shop's operation. This grants them a "buy-in" to the shop and its procedures, so they are more likely to cooperate and follow the rules. The management listens to the techs when they suggest changes or ideas on how to make things better. The beauty of this approach is that it costs you no money, just an attitude adjustment.
2. Train Your Techs
Training your techs or putting a system in place where they can get training and be reimbursed for passing the course will help also. The better trained your techs are, the faster and more efficient the repairs. Today's vehicles are too complicated and expensive to "learn" on. Investing in training up front will result in a definite payback in the future. Training keeps techs.
3. Pay Your Techs Fairly
If a tech is struggling to live, within reason that is, on the money they make, they will never be happy. They will always be distracted by the financial issues hanging over their heads, making mistakes more likely to occur.
The level of expertise required for each tech to work on today's vehicle is always climbing faster than the techs' pay has. You need to develop a fair system of pay where everyone benefits. Yes, this is a constant challenge, but if you consider how expensive it is to lose a good tech, it is a good investment.
4. Farm Incoming Techs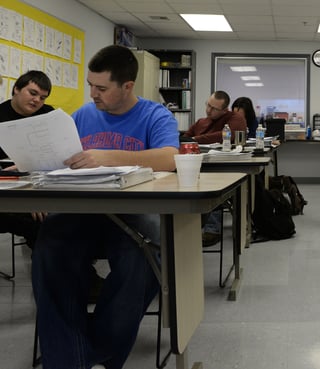 There are tech schools across the country; high school and post-secondary level automotive programs are a good start. Take some time and get involved in a program. Get permission to visit the school and watch the teacher and students do their thing. Get involved. Teach some yourself. Invite the class to your shop for a visit.
Identify students that have talent; maybe set up an apprentice situation where the student comes to your shop for a few hours a week to watch, work, and learn. You can consider this to be a "try before you buy" situation. It will not take much of your time to see who will be the best candidate for your shop. The best part about this is that it only costs you some time and you can get an eager-to-learn individual before they learn bad habits.
I do admit that this is oversimplified, but it is definitely a place to start. Most importantly, do not wait until you are short a tech, prepare for when you eventually will be. Filling that spot will be much easier.