BOLT ON Customer makes R+W Cover
February 02, 2017 / News & Events, Customer Service, Auto Repair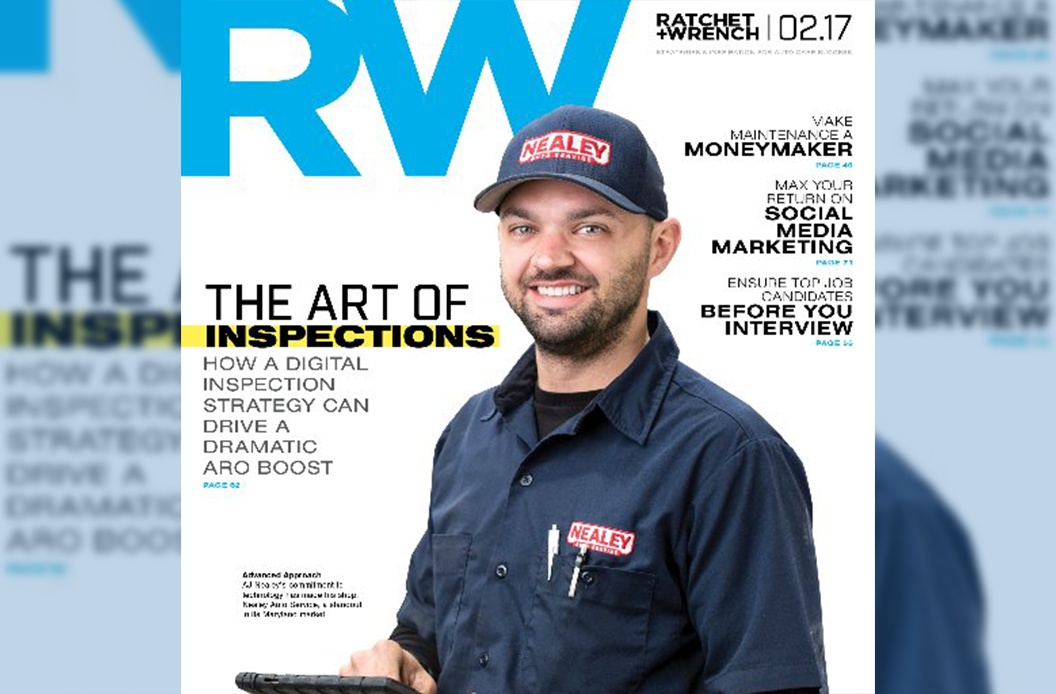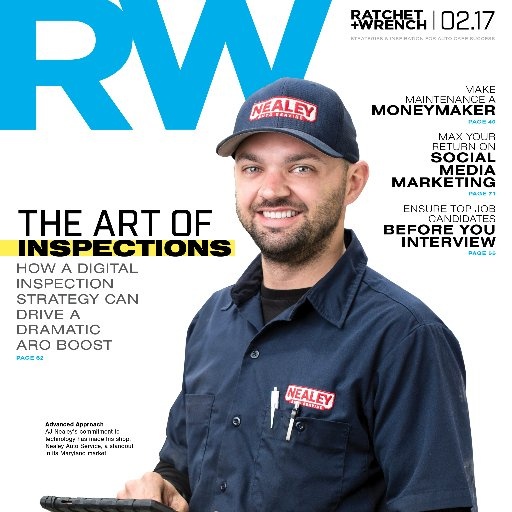 AJ Nealey understands the reaction—if you're a customer delivering your vehicle to a one-bay auto repair shop outfitted in a backyard garage, your expectations aren't very high.
At the very least, you're not expecting a digital inspection report.
But then again, you haven't been to Nealey Auto Service.
"Customers were blown away," Nealey says. "They couldn't believe the quality we were delivering as a two-man shop."
It's easy to get stuck in the old ways, Nealey says. With 15 years of experience in the automotive repair industry, he bounced from old-school shop to old-school shop as a technician for years. And when it came to opening his own business, Nealey Auto Service, he knew he didn't want to just follow suit—he wanted to incorporate the next wave of technology from the word "go."
"ARO has jumped from $380 to $550 in just the past six months, and sales hit $500,000 in 2016."
"I think that's one of the biggest things driving me," he says. "It's time for this industry to change, and we want to be at the forefront of that."
Easier said than done, however. As a new owner, six years ago with lofty goals of expanding his Edgewater, Md., shop—which he has now grown to a 3,000-square-foot facility with five employees—Nealey dove headfirst into implementing digital inspections, learning the ins and outs of choosing the right software, implementing it into the repair process, and, ultimately, achieving a return on investment.
See the full story at Ratchet + Wrench!