BOLT ON University Launches its First Class
February 20, 2017 / Insider, Automotive Software, Community News, Training & Advice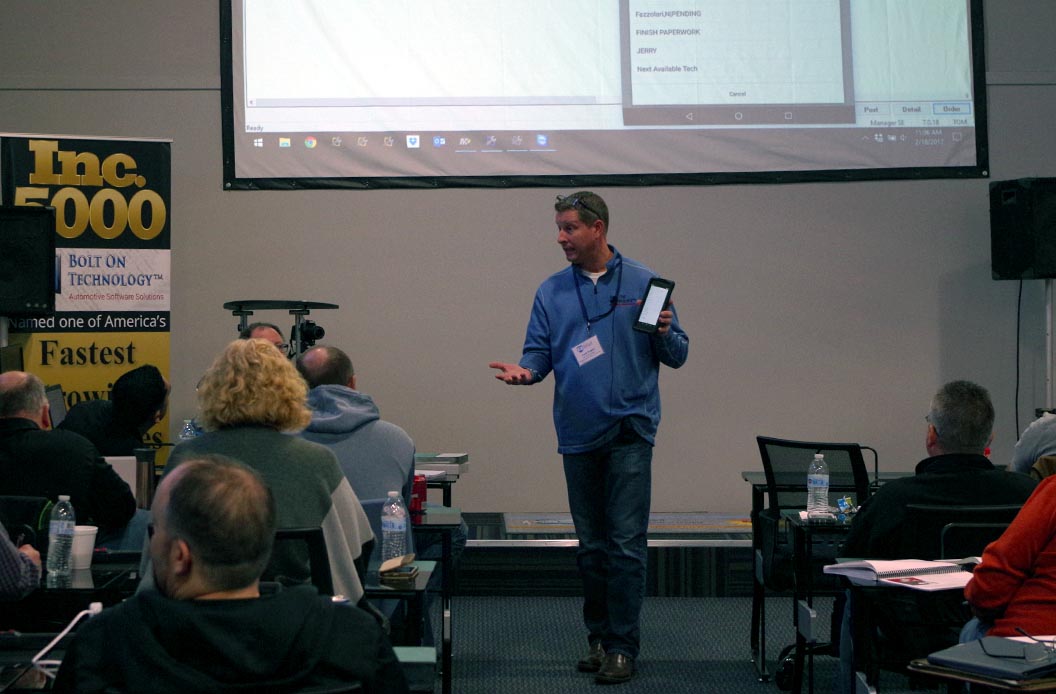 In mid-February, we launched BOLT ON University; a three-day, in-house course that provides shop owners & service advisors with a unique opportunity to grow their business with the industry's most impactful and innovative practices using BOLT ON's software. Attendees agreed that the February class was an invaluable learning experience.
"The greatest benefit BOLT ON University will provide is a great understanding of their product and the best uses of their product," said Rod Posner, Owner of Autotronics Automotive Repair. "I've already learned quite a bit about it that's going to enhance it and make it better for us, improve our productivity, as well as our bottom line."
Get the training that shops around the country can't stop talking about!
Click here to register for BOLT ON University!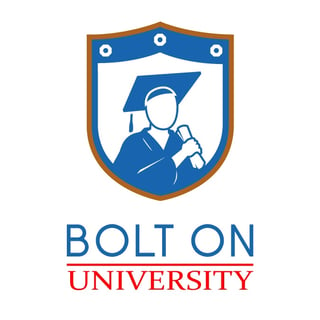 From Friday morning to Saturday afternoon, attendees were taught by a team of Auto Repair Instructors with over 30 years of industry experience. These seasoned professionals walked shop employees through a step-by-step guide on utilizing our technology to its fullest potential and how to drive meaningful results from the entire repair process. By the time they left, attendees had learned firsthand what practices are currently working in the industry and how BOLT ON programs deliver the greatest opportunities.
"The most interesting thing is that there are small shops and big shops out there, and if they're thinking they're going to do business the same way that we always have, I think that needs to be rethought," Rick Kearsey, Owner and General Manager of Accurate Auto. "This business is going to be very different, and we are selling to different people in different ways."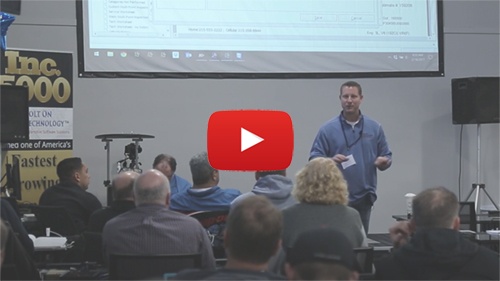 Highlights of the BOLT ON University Certification course include information on how to:
Increase your ARO revenue and repeat business

Improve how productive your service and staff processes are

Communicate with your customers more effectively

Fix your shop management system once and for all (you'll be surprised)

Schedule the most appointments possible
"The February class sold out before we even had a chance to tell anyone about BOLT ON University," Frank Dragoni, Director of National Sales said. "The March class is almost full, and people are already booking April slots."
"I think the biggest part is being in a room with other shop owners who are going through the exact same growing pains that you are"
- Rick Kearsey, Owner and General Manager of Accurate Auto
Participants were also given a chance to meet, interact, and network with members of the BOLT ON TECHNOLOGY team, as well as other shops from around North America. They were also provided local Philadelphia fair and exclusive deals to attractions and accommodations in the area.
"I think the biggest part is being in a room with other shop owners who are going through the exact same growing pains that you are," Kearsey continued. "You're going to learn a lot in the actual discussions, but I think you are going to learn a lot more in the hallways talking to other guys."