Build Trust and Cover Your Butt with the Customer Timeline
June 05, 2017 / Customer Service, Customer Retention, Digital Vehicle Inspections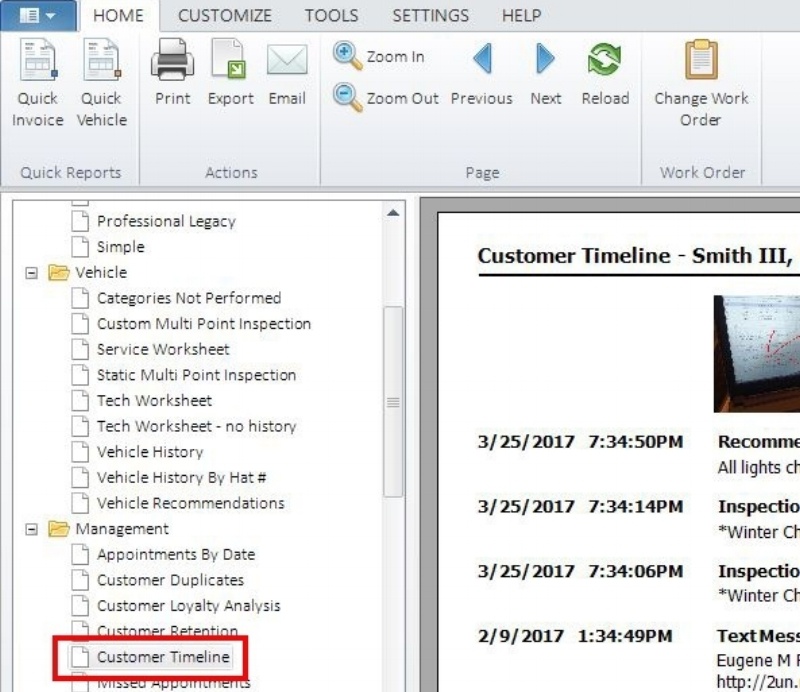 Keep a fully accurate, documented timeline of each customer interaction, so your shop can provide customers with a minute-by-minute summary of their service visits.
Oh, and it can also be used to cover your shop's butt in the event a customer makes false claims against your business.
As a shop owner or manager, you realize the importance of keeping customers for a lifetime. If a level of trust develops, customers will be more open to your recommendations for current and future services. Building a history, both with the customer and their vehicle is needed to sell more services.
If you're a Report Pro, Pro Pack, or Mobile Manager Pro user, you now have instant (and free) access to these advantages. With just a few clicks, you can report to your customers any of the following items:
Scheduled Appointments
Full history of a Digital Inspection
Digital Inspection Photos
Line Item Completed
Invoice Payment
Created Recommendations
Revision Created and Sold
Text Message, Inbound and Outbound
Full Work Order History from Start to Finish
A great way to monitor Shop Workflow and Procedures
No more searching through invoices in your shop management system. All items are now time dated in chronological order.
Having the Customer Timeline available at a moment's notice is another way to show your customers why they should come to your shop for all their service needs. Knowing the complete history of a vehicle will prevent already completed services from being duplicated. No other shop has the same access to the customer's service as you… so they can only guess at what has been done!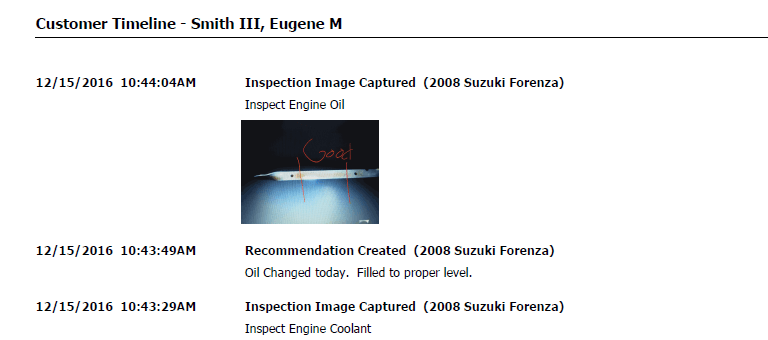 How to Use Customer TimeLine
Have a repair order or estimate open on your shop management system. Or choose a document from the Report Pro Change Work Order icon.
Navigate to the left reports window to the Management reports.
Double click on the Customer Timeline report. The report will open in the main Report Pro window.
You can use the Page functions to zoom, move page by page, and reload the report if any new changes have been made in the management system.
The Actions menu will allow you to Print Timeline, export the report as a PDF, or even send the document to a customer.
*Works with Mitchell 1's Manager SE and Snap-on's ShopKey SE shop management systems.
Don't have Report Pro? See a live demo right on your own computer. Request a Live Demo or call 610-400-1019 (press 2).