---
There is something to be said about the community we have built around BOLT ON TECHNOLOGY. This week, we are proud to announce our community on Facebook has surpassed 10,000 followers! From technicians and service advisors, to shop owners and management teams, we have been able to connect with many current customers and begin developing new relationships with others in the industry. Thanks to our social media efforts, our team has been able to:
Demonstrate our understanding of the struggles in the automotive industry
Laugh and find comfort in the universal situations in which all shops can relate

Most importantly, provide valuable content to help shops become more efficient
Platforms like Facebook, Twitter, and Instagram have helped grow our business through brand recognition, website traffic, and lead generation - and it too can help grow your automotive shop. Social media channels make it easier for search engines find and give your shop its own unique personality. Your automotive shop now has the ability to not only target current customers, but also reach potential new vehicle owners that are searching or in need of the services you provide. That was how we were lucky enough to connect with you.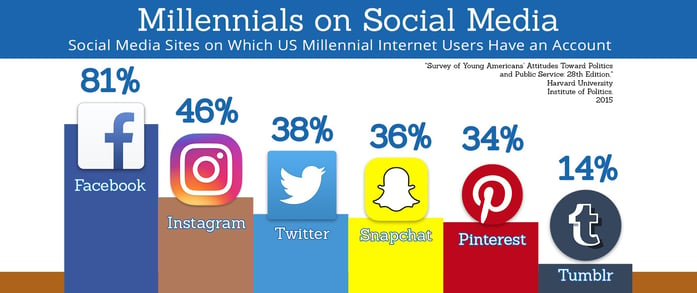 As technology continues to change our market, it is vital for shops to stay ahead of the digital trends. Whether it is exploring the latest marketing trends like social media or utilizing our cutting edge technology to grow your automotive shop, it is important to embrace the age we live in. Use internet marketing to your shop's advantage and increase foot traffic through your door.
For more information on how to market your automotive shop online, take a look at our eBook, Attracting Millennials to Auto Repair Shops. This eBook will teach you how to:


Use internet marketing to your advantage
Attract customers on social media
Get customers to respond faster
Have digital inspections turn a 'no' into a 'yes'
Increase your A.R.O. with Millennial money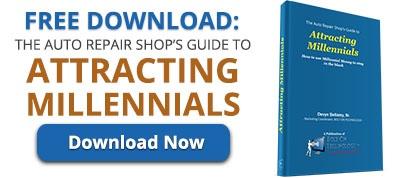 ---