Communication Part 1: Getting Info Before The Customer Arrives
January 16, 2018 / Customer Service, Customer Retention, Communication, Recruitment & Training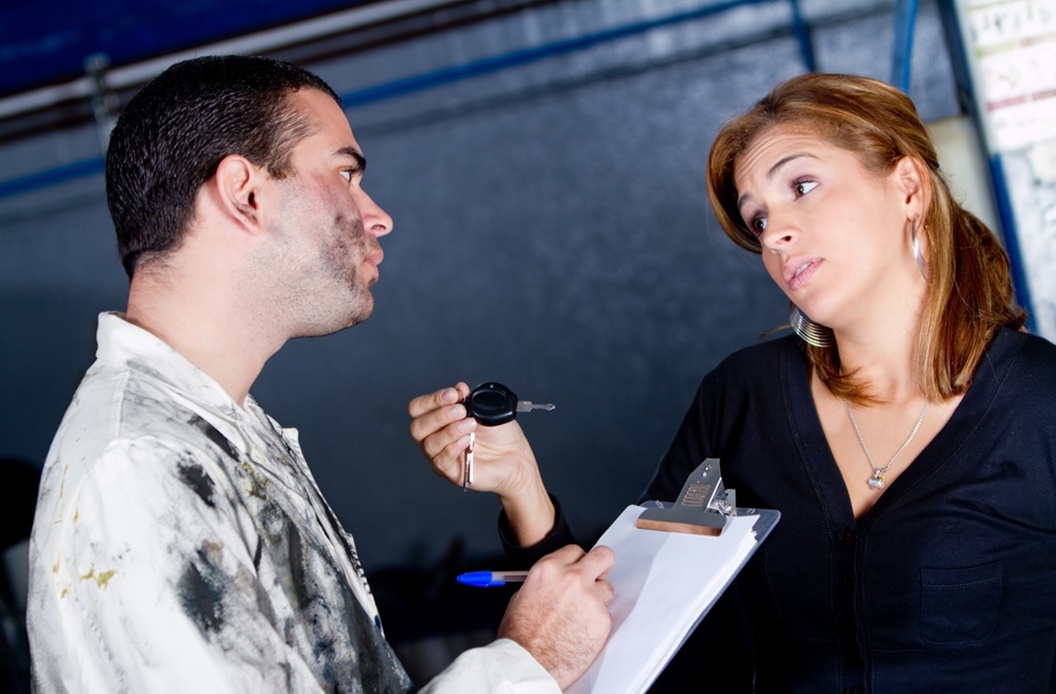 The whole service process, from beginning to end, requires good communication. It starts with the initial write-up of the customer, and ends when they pick up the vehicle. Every step in between being just as crucial. If communication fails anywhere during this service visit, it can turn ugly very quickly.
Before we even get into how communication can go wrong, we should identify the main points of communication that should occur in an ideal service visit.
What Should Happen
Customer calls for an appointment, and the Advisor writes down the basic info.
Customer arrives. Advisor looks at the appointment, listens to their concerns, noting them on the estimate.
Tech gets the job, reads the info, and gets to work; filling out an inspection and worksheet.
Service advisor puts together an estimate based on findings.
Advisor contacts the customer to get the work authorized, orders parts, and send job lines and notes to tech.
Tech sees what is ok'd and goes to work, noting what he has done.
Parts arrive, tech notified.
Advisor gets completed repair order and prepares an invoice
Advisor reaches out to customer, who then comes to pick up the vehicle; advisor goes over the invoice.
There are far more steps, but we'll keep it short. Just like a chain, this process is only as strong as its weakest link. If one connection is lost, all the others will break.
What Normally Happens Before the Customer Even Arrives
Let's take it from the beginning, the appointment being made.
The phone rings, the advisor picks up the call and (as many shops still use paper calendars) scribbles down the info. Being in a hurry, he maybe only gets the customer's name and phone number.
The customer arrives for the appointment, and the scribbled information is useless, so they must get it all again. (

Already you are off to a bad start. You could have already pulled any history and recommendations on the customer and vehicle before they showed up.)

This step is the most important part of the process; understanding and noting the customer's issues and requests. You must understand what the customer is trying to tell you and get it written, so the tech knows exactly what to look for. Everything depends on that description. If that's wrong, how can things go right?
You must speak to the customer in a language that they understand. Communication is as important as the money made from the repair. It keeps them coming back and makes your life easier.
Chrysler Turbo Encabulator
I think the following video can help you understand what the technical language we speak might sound like to a customer. So think of this next time you talk to a customer.
That enough for today's blog. Next blog we will get into the customer write-up and communications a bit deeper. Check back for some incredible stories from the front desk!
Want to learn more about effective communication?