Videos on Digital Inspections
November 15, 2017 / Digital Multi-Point Inspections, Mobile Manager, ShopKey, Mitchell1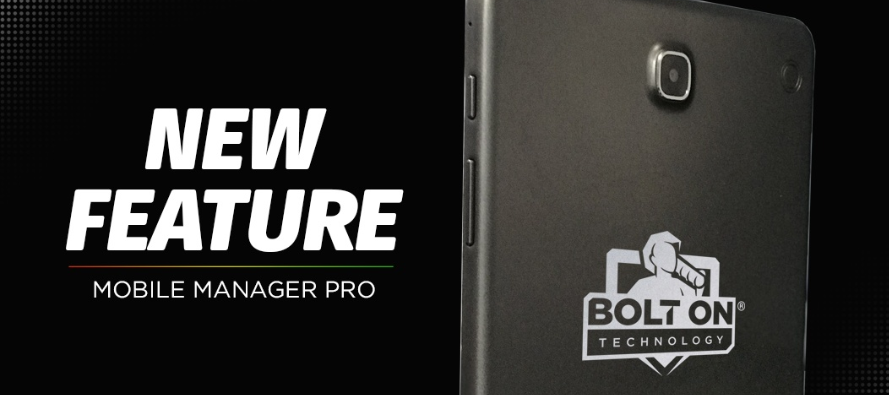 A picture is worth 1000 words, but may not always tell the whole story.
A picture can show leaks, heavily worn parts, and more; but parts that wear and have excessive movement need a video to relay the complete message. Sometimes there is no other way to show how a part fails then by a video. The customer can now see what needs to be fixed, in motion! Adding videos on your digital vehicle inspections adds value to your selling points.
The customer can now see what needs to be fixed, in motion!
How to Add Video and Audio to Your Digital Inspection
(You need at least Release 83 of Mobile Manager Pro)
The video function on digital inspections is straightforward.
When in an inspection point, tap the camera icon and select to take either a picture or video by tapping on the proper icon. (Note: You can mix photos and videos on each inspection line.)
Tapping the video icon takes you to a screen with a gray camera button with the red video dot next to it. Tap on the red button to start recording. There is a 10 second limit on all videos.
Once the video starts, the video button will turn into a pause button. Tapping it will pause the recording. Tap again to resume recording. Tap on the circle with the square inside of it to complete the recording.
When finished, you will be presented with the RETRY and OK screen. Though it looks like you can preview the video here, you cannot. Tap OK, so the video renders, then tap on your video icon to check it out. If need be, you can tap and hold the video icon to erase and start again.
Best Practices
Videos use up a lot of bandwidth on your internet connection. The faster the connection is, the faster the processing will occur. Keep videos short and to the point.

Be creative when showing your customers the "Why" you need to fix or service these things.

Make sure you have good lighting - the flash on the tablet might not offer the best light for the customer to see what's wrong.

If one video isn't enough, take multiple short clips to make sure the customer understands what's wrong.

A video is an excellent opportunity to show movement in things that shouldn't move. This lets the customer know a repair is most definitely needed.

Videos can help identify a noise for a customer. It can be hard for customers to describe what they're hearing, and a video can help provide understanding.
Here are some samples you can download and preview:
Example 1: Loose Wheel
Example 2: Broken Part With Noise'
Don't Have Auto Repair Software to Take Videos?
We provide automotive repair software that takes videos and pictures via Mobile Manager Pro.
If you're ready to start educating your customers and giving them the confidence they're lacking, then you're ready for Mobile Manager Pro and our whole suite of helpful products. Schedule a demo with one of our friendly, knowledgeable support techs today!
*Available for Mitchell 1 Manager SE/ShopKey SE software users only*