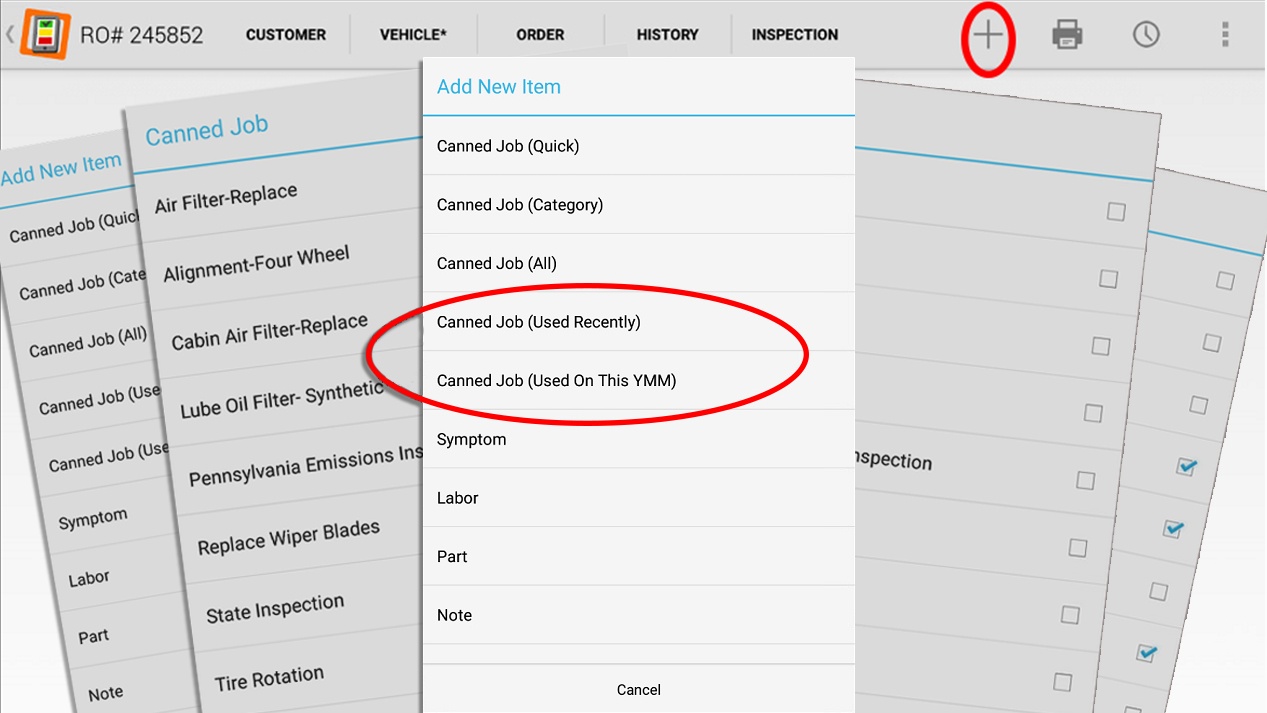 ---
We've made your service process even easier by introducing 2 new shortcuts for quicker write-ups with customers:
Used Recently-Canned Jobs

Year Make Model Specific-Canned Jobs
You see the same services and jobs coming through your shop daily. Now the 10 most recent jobs are just a finger tap away with the new Used Recently-Canned Jobs feature!
We also know that certain year, make, and model vehicles require the same repairs. With the new Year Make Model-Canned Jobs feature these jobs are immediately available as you write up each vehicle! Again, each job is only a finger tap away!
All you need to do is to download the latest Mobile Manager Pro update to your tablet, and these time saving jobs are yours at NO additional cost.
Of course, to get the most out of these new improvements to Mobile Manage Pro, you need to have built your own—or be using the original Canned Jobs in Mitchell 1's Manager SE or ShopKey SE.
How it Works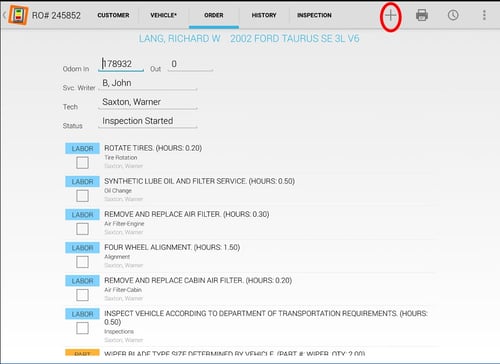 Quit Mobile Manager Pro on your tablet, then restart it and allow the Update to install.
Start a new estimate or go into the Order Tab in an existing estimate or work order and tap on the "+" symbol on the upper right side of your screen.
The "Add New Item" menu drops down.
Next: tap on Canned Job (Used Recently) to select up to 10 recently used canned jobs. Select one or more jobs and tap OK to add them instantly to your current selected vehicle estimate or RO. These Used Recently jobs will update in real time according to use.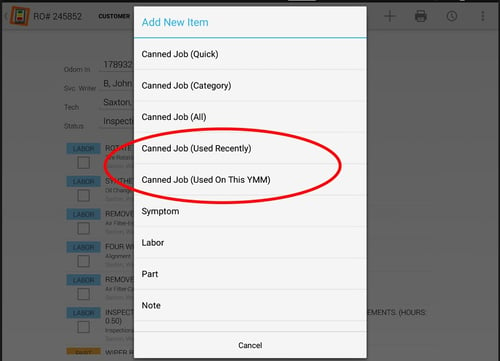 Or you can also select a Canned Job (Used on this YMM) instead. This drop down menu looks at the vehicle's year, make, and model and lists canned jobs that have been performed on other vehicles of this type.
Imagine a model truck that always needs ball joints replaced. The Canned Job will appear in this list automatically.
Tap away!
*For more information on this upgrade, or any of the other benefits that Mobile Manager Pro provides, call 610-400-1019 (press #2) or Request a Live Demonstration so you can see it in action.