February Trade Show Tour
January 31, 2018 / News & Events

February is a cozy month: where the travel dies down now that the holidays are over. However, for us, we're gonna keep hitting the road hard. We will show off our latest products and drive up the number of digital inspections you do; making you more money in the process!
Let us show you how to grow your business at the following events in February:
Tire Pros Conference

February 9-10th, 2018
JW Marriott San Antonio Hill Country Resort & Spa
23808 Resort Pkwy
San Antonio, Texas 78261
We will be showing off our digital inspections along with the rest of our complete suite of products at this year's Tire Pros Vendor Fair. Make sure you stop by for a visit.
-

BOLT ON UNIVERSITY
February 15-17th, 2018
1105 Industrial Boulevard
Southampton, PA 18966
Ready to truly understand how our solutions can transform your shop? Then come to our UNIVERSITY. This two-day class has shops craving to learn more and pumping up their excitement on how it can help improve shop efficiency.
-
Automotive Technology and Service Expo (ATSE)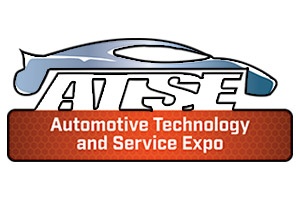 February 27th, 2018
4585 West Seneca Turnpike
Syracuse, NY 13215
Come to our class: Leveraging Technology to Boost Your Bottom Line. For more than an hour, you can hear from 30-year industry veteran, John Burkhauser. It's free advice that will help your shop learn more about how to boost your bottom line. Click for more info.

Stay tuned for when we are coming to a city near you. We hope to see you at one of these events.

: