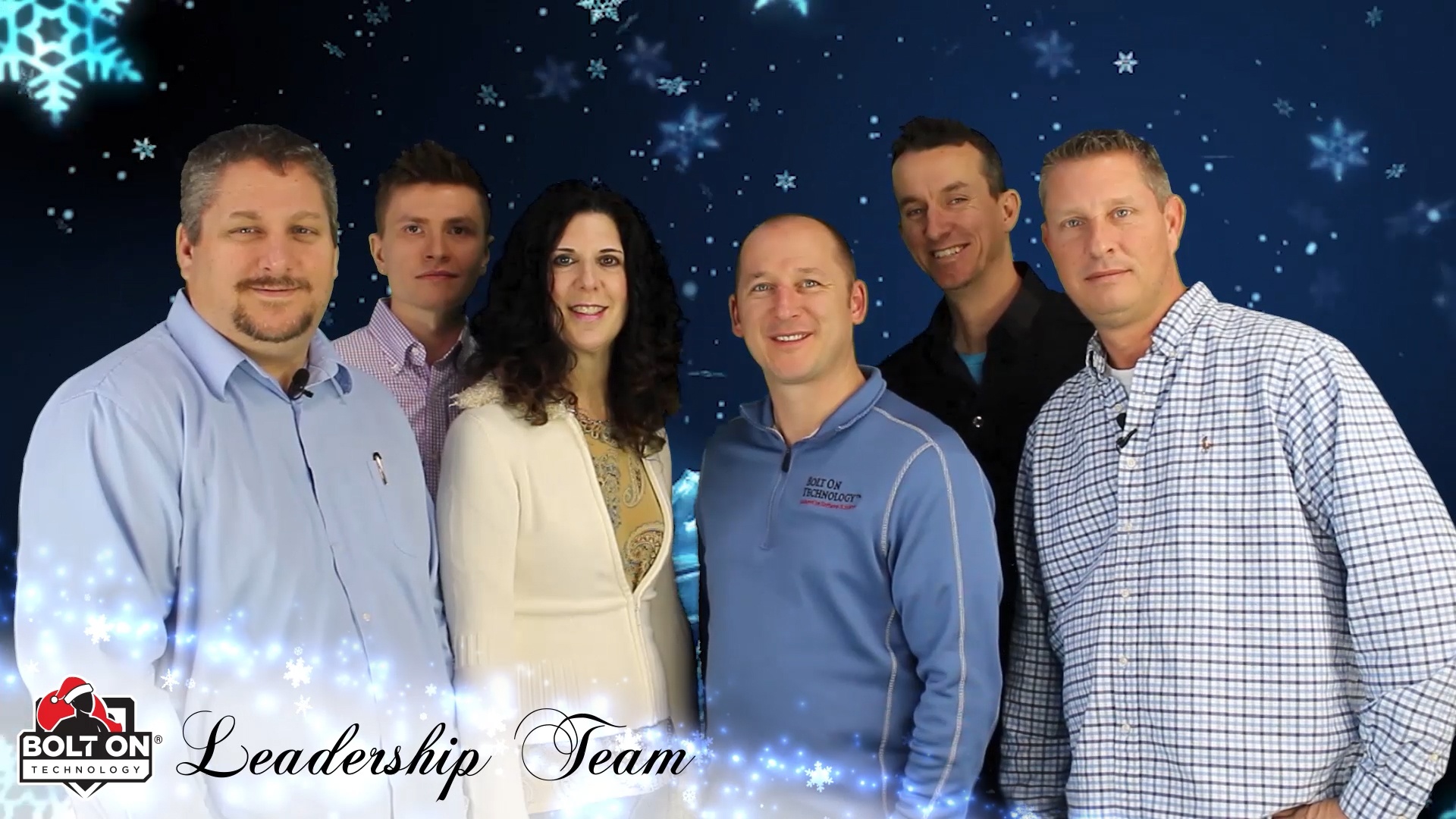 Tis' the Season…
From our BOLT ON TECHNOLOGY family to yours, we want to wish you a wonderful Holiday Season and a Happy New Year.
2017 has been an incredible year for BOLT ON, and we are hoping 2018 is even better. We couldn't have done it without all of you.

Meet the BOLT ON Leadership team who help make things possible here at the company:
Mike Risich, CEO/Founder
Frank Dragoni, Director of National Sales & Corporate Partnerships
Tom Emery, Senior Software Engineer
Ken Gilliam, Operations Manager
Dan Sides, Director of Marketing
Andee Silverman, Director of Commercial Business Development
You can also see greetings from the rest of the team!
Happy Holidays,
The BOLT ON Team