How to Get Quick Repair Order Approvals | BOLT ON TECHNOLOGY
January 02, 2019 /

Getting customer approval for repair suggestions is an important part of building trust with your customers. You'd never perform a repair or service on a customer's vehicle without first getting their approval—but sometimes that approval process can be drawn out by a slow or lack of customer response. This wait time wastes your tech's time and your shop's money, so we created an auto repair software to cut wait time in half, and make the approval process easy for you and the customer.
Digital Vehicle Inspection Software
BOLT ON TECHNOLOGY first introduced text messaging capabilities in 2009 and the feature has only gotten better since. Today, shops can text customers repair updates, photos with edits and notes to point out damages, videos for clarification, and digital inspections that clearly outline the health of their vehicle.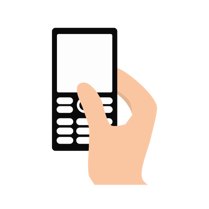 Over 80% of American adults utilize texting capabilities, making it the most common form of communication in America. So why are only 48% of business owners taking advantage of this opportunity? With an average response time of only 90 seconds—yes, you read that right—texting your customer is the most effective and efficient way to communicate repair order approvals, as well as any other pertinent information with your customer.
How Our Software Benefits Repair Order Approvals
The benefits of using a repair order software that utilizes text messaging to get repair order approvals are extensive. From approvals that arrive in a fraction of the time, to reduced labor costs, your techs will be more efficient and productive as a result. Texting your customers is also a great way to keep a digitally recorded history of repair orders, repair suggestions, and customer-approved repairs. By keeping a complete record of all these discussions, your shop can avoid miscommunications that could arise anywhere from the moment the customer drops off their vehicle, to the time they wave goodbye.
Even though the benefits of text messaging are obvious, it shouldn't be a surprise that not every one of your customers is going to prefer texting. Some might still opt for the phone call that cuts right to the chase. Either way, your customers are going to expect quality work without worry. By implementing a repair order software that allows you to text customers for repair order approval, your shop is not only going to resonate more positively with your customers, but you're going to improve the efficiency of your shop as well.
Getting Quick Repair Order Approvals With Message Manager
With Message Manager, your customers will have the ability to respond within minutes with your needed repair order approval. Is your shop ready to save time and money and cut customer approval wait time? Then you're ready to chat with one of our helpful and friendly support team members about how Message Manager can help improve the efficiency and productivity of your automotive repair shop.