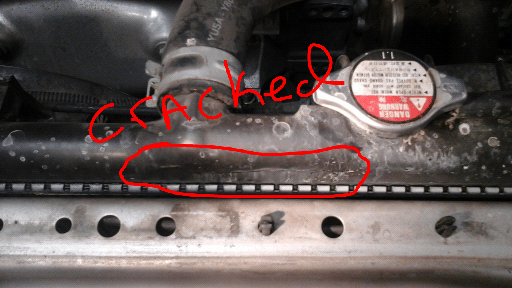 Every shop encounters customers who are reluctant to make recommended auto repairs or keep up with scheduled maintenance beyond the lube, oil and filter service.
For skeptics, phrases like "do I really need that," or "why can't this wait" tend to follow the service advisor's suggestions.
Ultimately, selling auto repair service – particularly to skeptics – is an art form. And just like any other profession, the seller, i.e. your service advisor, must have the best shop management system tools to succeed.
What does he or she need?
Photo recommendations
First and foremost, seeing is believing. Without photographic proof that your customer's cabin air filter is filthy and should be replaced, your service advisor may have an uphill battle trying to prove it. Best practices call for technicians to take between 7 and 10 photos as part of every multi-point inspection. Our software enables technicians to take and text photos to customers along with digital multi-point vehicle inspections.
Superior Auto Repair owner Mike Thorp said photos went a long way to his shop netting $1 million in 2014.
"With the photos we don't have to talk much. You know what they say 'a picture is worth a thousand words,' " he said. "It's actually a silent service advisor. (Customers) see the picture and it sells itself."
Clear recommendations
Asking service advisors to try to read and make sense of sloppy handwriting and grease-stained estimates not only makes their job more difficult, it also decreases the likelihood of a sale. Think about it like this: If your service advisor can't understand what the technician is recommending, how can they effectively sell the auto repair service?
Technicians at Dan Moyer's Metric Motors have always done "pretty thorough" vehicle inspections.
His eight-bay Loveland, Colorado shop took thorough to the next level with digital inspections.
"There's a better means for the service advisors to sell," Moyer said. "We're selling more work."
Exceptional customer service
Even in shops with phones ringing and customers steadily streaming in, making the customer feel like the most important person goes a long way in selling service. A superior customer experience begins when service advisors meet customers at their vehicles. Fully wireless shop management software enables service advisors to type in a customer's license plate number and auto-populate the vehicle make, year and more. One-on-one attention helps build trust and show customers that your shop cares.
Shop owner Matt Motley of Premier Lexus and Toyota Specialists said car-side service is paying off.
"When you look at higher-end dealerships almost all the service writers are coming out to the car with tablets," he said. "It impresses customers. It definitely sets us apart from the other shops."
Empowering customers to choose vehicle services
Allowing customers to use our fully wireless kiosk to check in for service, review pending services, choose maintenance recommendations and consider weather-related service suggestions puts the decision-making power firmly in customers' hands. There literally is nothing more hands-off for selling vehicle maintenance than allowing the customer to choose.
Transferring the task of customer check-ins from the staff of 405 Auto to customers has paid dividends for the Santa Monica, Calif.-based shop, according to Service Advisor Martin Kruszelnicki.
"All of our customers are using it," he said of our fully wireless customer check-in kiosk. "Everybody says it's so cool and it's fun to use."
To learn about the tools that can help, click Mobile Technology.