Improving Customer Retention In Your Quick Lube Service
November 05, 2021 / Customer Retention
Finding new customers and expanding our reach can often take up a lot of our focus as business owners. While growing your customer pool is all well and good, it's important to consider nurturing your existing customer base.
Now, you may be wondering what exactly you can do to develop your relationship with your existing customers. Oftentimes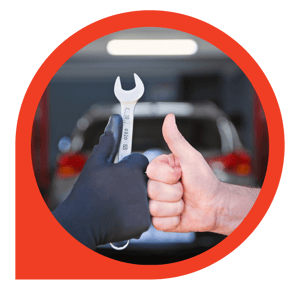 the first things that come to mind are discounts in an attempt to remain attractive to vehicle owners. But we all know this can cut into profits and end up working against us—so what can we do?
The foundation of your relationship with your customers is the same as any other relationship in your life. It needs to be built on trust and communication. Don't groan, we mean it. Creating trust, loyalty, and repeat business may seem like a difficult task or like it won't work, but the reality is that small improvements in different areas of your quick lube business can actually go a long way.
Make Organization a Priority
If you're constantly trying to play catch up and attempting to figure out what's happening where, moving forward is a struggle. Look around and take note of different tasks that are taking longer than they potentially should. Inefficiencies could be costing you time that could be spent elsewhere, or potentially diverting your attention away from ways you could be focusing on your customers.
Streamline Your Process
While you're examining inefficiencies, take a good look at your processes as well. How can you improve them? How can you better include vehicle owners in the services you're providing them?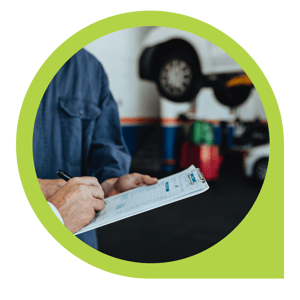 One of the best ways to do this is to let them see all that you do with their own eyes. They might not be back there in the bay with your technicians, but that doesn't mean they can't be equally up to speed.
Education can be a hurdle, especially when there seems to be a great divide between your expertise and the knowledge of the average everyday vehicle owner. Digital vehicle inspections can help you do just this. The templates available can help you streamline your process with ease while simultaneously creating transparency and trust, enabling you to build stronger relationships. Stronger relationships mean better customer retention. It's simple, if they trust you, why not keep returning to the same trusted source time and time again?
The digital vehicle inspections allow your technicians to attach photos and videos for customers to view along with a red/yellow/green health report system, which makes them easily digestible. Whether new or existing customers, they'll be able to understand their vehicle on a whole new level, and be better prepared for following visits.
Communication Equals Happy Customers
Communication, communication, communication. Making conversations easy, transparent, and convenient goes a long way to keeping customers engaged with your business. In this modern, digital world, ease is a top desire among consumers of all kinds.
Providing options for customers to effortlessly interact with your business is a must, such as text-based communication. Perks such as contactless invoicing and payment collection are important for vehicle owners looking for a quick lube shop to bring their business to.
See? Improving customer retention in your quick lube service isn't hard at all. With the right tools and the right plan, you'll be able to create loyal customers that come back time and time again.