Introducing BOLT ON University
February 27, 2017 / News & Events, Revenue & ROI, Recruitment & Training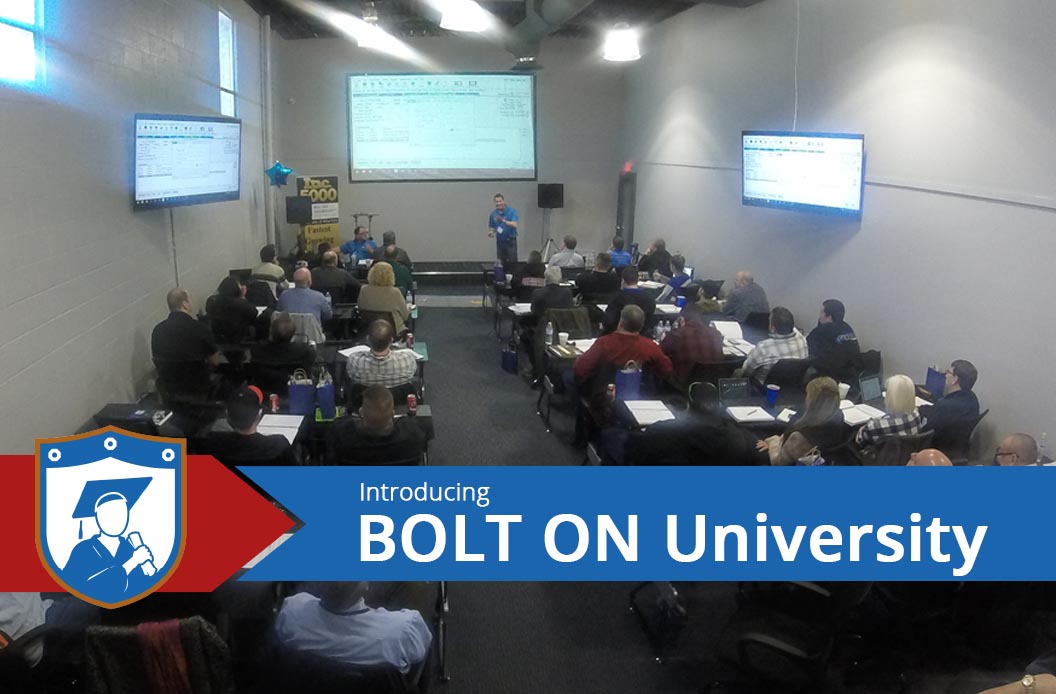 It says a lot about your shop to have the right tools and experience available whenever needed. This is precisely why your customers bring their vehicles to you; because you have the tools and knowledge to do what they can't.
Successful shops are always searching for news tools that will help accomplish what they otherwise cannot. Those shops need better business practices, technology, and the insight to get the most out of them—Introducing BOLT ON University.
BOLT ON University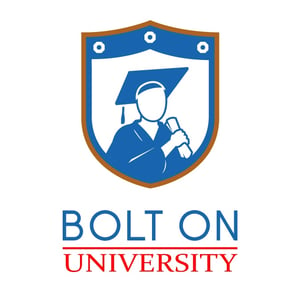 A unique opportunity to grow your business by learning the industry's most impactful business practices and uses of your BOLT ON software programs.
Taught on location by a team of Auto Repair Instructors, with over 30 years of industry experience, these advantages are delivered step-by-step, by walking you through the most results driven uses of your BOLT ON products.
You'll learn firsthand what business practices are working right now in auto repair and what functions of your BOLT ON programs deliver the greatest results.
Increase your ARO revenue and repeat business
Improve how productive your staff and service processes are
Communicate with your customers more effectively
Fix your shop management system once and for all (you'll be surprised)
Schedule the most appointments possible
See What Shops Are Saying
*You will be redirected to this video.