January Trade Show Tour
January 10, 2018 / Upcoming Events, Goodyear Dealer Conference, iGONC, ASA Colorado

2017 was an incredible (and busy) year for us! 2018 is going to be no different. In fact, it's going to be even crazier than before. And now we're taking ourselves on the road so we can come to you!

BOLT ON University
You wanted it, got it, and you sold it out! BOLT ON University is on the road in Denver, Colorado, January 24-26.
If you missed out, don't worry! We still have seats open for February 15th to 17th and May 17 to 19th, at BOLT ON headquarters in Southampton, PA.
We also just added BOLT ON University in Atlanta Georgia on April 12th to 14th!
Click here to get educated on the complete use of our software.
ASA Colorado Summit Training Event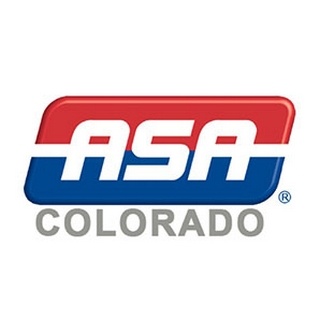 If you are in Colorado, and still want to see what BOLT ON can do for your shop in person, see us at the ASA Colorado Summit Event being held at the Lincoln College of Technology on Saturday, January 27th, 7:00 am -5:00 pm. We will not only be doing live demonstrations of our software at our booth Frank Dragoni and I (John Burkhauser) will be teaching classes on the benefits of going digital. This is a perfect way to learn how BOLT ON TECHNOLOGY's software will improve your shop's success, your customers' service experience, and even your life.
Click here and sign up for the following classes to learn more:
To make the decision to become a BOLT ON user even easier, we are offering the following special to our Summit visitors:
FREE Samsung Galaxy A tablet: $249.95 value (when ordering 4 or more tablets from us)
60-Day Financing on all Hardware
Goodyear Dealer Conference

Next stop for BOLT ON is in Nashville, TN, January 24th to 27th as part of the Goodyear Dealer Conference. We are looking forward to demonstrating how BOLT ON digital inspections will help you "re-tire (haha)" many vehicles easily with a song and a dance in Opryland, the home of country music! Stop by our booth so we can give you a personal demonstration of why you need to add BOLT ON to your shop's toolbox.
Making to move to a better future for your shop and customers we are offering the following Goodyear show deal:
FREE Samsung Galaxy A tablet: $249.95 value (when ordering 4 or more tablets from us)
90-Day Financing on all Hardware
IGONC Board Meeting Lunch Meeting

We finish off January with a trip to IGONC Board Meeting Lunch Meeting being held in North Carolina. IGONC is North Carolina's largest member-sponsored nonprofit association serving the independent automotive repair, service, and collision industry since 1959. Seeing the power of the BOLT ON products, IGONC has asked for our team to demonstrate how our software will improve and change the service process for higher earnings and sales.
What makes this even better is that you get lunch at Red Hot & Blue, offering some of North Carolina's finest BBQ. MMMMMmmmmm! BOLT ON and BBQ, what a combination! To make the deal even sweeter any IGONC members that see and want the power of BOLT ON software can get the following deal:
FREE Samsung Galaxy A tablet: $249.95 value (when ordering 4 or more tablets from us)
60-Day Financing on all Hardware

Want to keep up with us: