March & April Trade Show Tour
March 01, 2018 / ATE (Automotive Training Expo), ATI SuperConference, Vision Hi-Tech Training & Expo, BOLT ON University

March is a busy month for us (no surprise there), we have a lot of shows where we will be showing off what we have done for shops—and can do for yours. Don't miss this chance to grow your business, car count, customer satisfaction, and team productivity.
Very exciting stuff! Come see us at these events.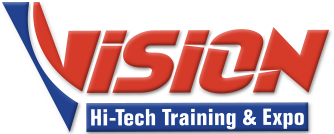 3/1 – 3/4
Overland Park Convention Center
6000 College Blvd,
Overland Park, KS 66211
"Toto, I don't think we're in Kansas anymore…" but we will be!
VISION Hi-Tech Training & Expo is a great place to network and meet shops from all around the world. It's kind of a big deal. If you want to see why so many shops have chosen us to help them make more money, you need to be here.
We're sponsoring this event, so we'll be everywhere!
Go to booths 433, 435, 437, and 532 to see what all the talk is about!
-
3/16 – 3/18

DoubleTree by Hilton Hotel Seattle Airport
18740 International Blvd,
Seattle, WA 98188
Let's hope it doesn't rain. But even if it does, that's not going to stop us.
The Automotive Training Expo (ATE) sold out well in advance, so you can only guess how much people want to be here; and for good reason! The Wiser Advisor (John Burkhauser) is teaching "Show Don't Tell, Digital Inspections Sell," so you better come, or you'll miss out on one heck of learning experience. Your shop needs it.
See you at booths 60 and 61.
-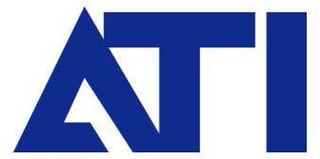 3/21 – 3/24
Omni Orlando Resort at ChampionsGate
1500 Masters Blvd,
Orlando, FL 33896
This is where dreams come true, for shops at least.
One of the automotive industry's premier annual gatherings, ATI SuperConferences bring together the best minds in the industry (which includes us!). Our very own Frank Dragoni will be teaching a class; "Best Practices with Digital Technology." Learn to make more money, increase your ARO, give a better customer experience, and more!
You can also get discounted Disney tickets. So you not only get to have your shop dreams come true, but also your childhood dreams.
-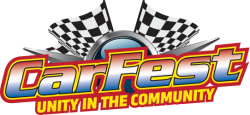 4/6 - 4/8
Freeman Coliseum
3201 E Houston St,
San Antonio, TX 78219
CarFest is an organization that helps underprivileged shops and technicians gain an edge in this competitive market.
They not only help educate and engage with the people of the community, but empower local businesses.
We are going to be supplying tablets and our software for the mechanics working on the cars. We'll be showing them how to use our software and any technology they may need in the field.
There will also be car giveaways, BBQ cook-offs, and more. It's a great time AND a great cause.
Come hang out with us!
-
BOLT ON University – Atlanta, GA
4/12 – 4/14
Embassy Suites by Hilton Atlanta Buckhead
3285 Peachtree Road NE
Atlanta, GA 30305
Ready to truly understand how our solutions can transform your shop? Then come to our University. This two-day class has shops craving to learn more and pumping up their excitement on how it can help improve shop efficiency. Use our software and reap the benefits!

Stay tuned for when we are coming to a city near you. We hope to see soon

: