May & June Trade Show Tour
April 13, 2018 / BOLT ON University, IMDA, ASA Arizona

It's never a dull moment for us, or the places we go! If you've been following us so far, you'll know that this year has been super busy and we've been everywhere. That isn't going to stop any time soon. Check out our upcoming schedule!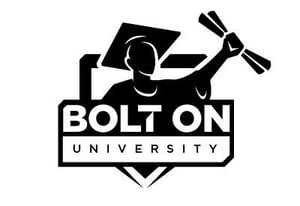 BOLT ON University – Greater Philadelphia, PA
5/17 – 5/19
BOLT ON TECHNOLOGY
1105 Industrial Blvd
Southampton, PA 18966
Are you ready to truly understand how our solutions can transform your shop? Then come to BOLT ON University. This two-day class will have you pumped, and ready to learn how to improve efficiency, repair order revenue, and customer relationships. See what the excitements all about!
(IMDA) Convention & Trade Show - Orlando, FL
6/2 – 6/5
Rosen Shingle Creek
9939 Universal Blvd,
Orlando, FL 32819

Come see us at the IMDA Convention & Tradeshow where we'll be teaching 2 Breakout Sessions and demonstrating live at our trade show booth what we can do for your shop. Can't make the show? Join our live webinar demonstrations.
Our Breakout Sessions will be held on June 5th:
8:00-8:40 AM
8:50-9:30 AM
9:40-10:20 AM
10:30-11:10

AM
Special Offer for IMDA show attendees! *Offer valid June 2–5, 2018
All PC Setup Fees completely waived
FREE Samsung Galaxy Tablet ($249 value) when ordering 4 or more tablets from us
90-Day Financing on all hardware
3 chances to win FREE admittance to BOLT ON University ($495 value)
*Tablet activation fees apply for tablet-based products
ASA Automotive & Training Expo - Scottsdale , AZ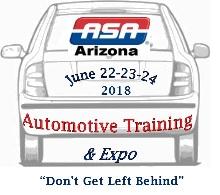 6/22 – 6/24
WeKoPa Resort & Conference Center
10438 N. Fort McDowell Road
Scottsdale, AZ 85264
Join us at the ASA Automotive & Training Expo where we'll show you how digital inspections increase revenue, productivity, and customer trust.
Look for our training class "Show, Don't Tell. Digital Inspections Sell" for all the awesome details.
*See below for more info about these events: