National Pronto Fall 2016 Shareholders Conference
September 22, 2016 / Upcoming Events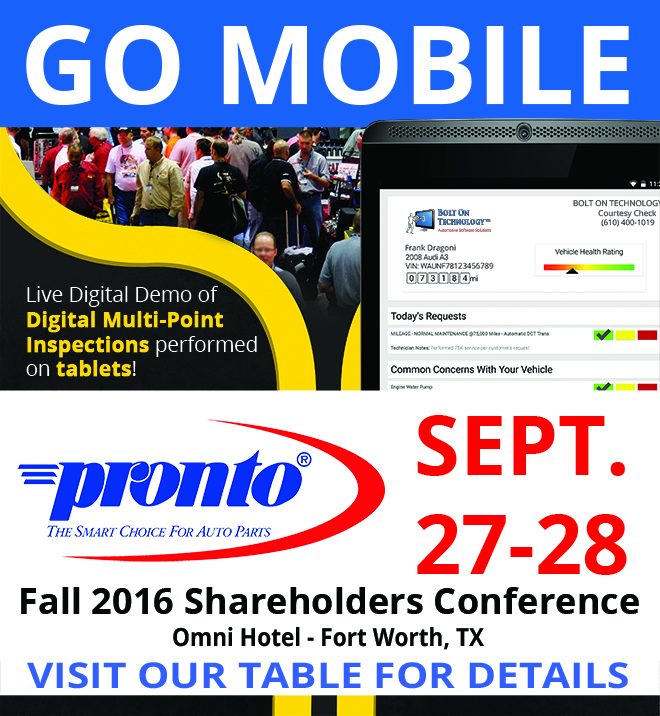 We're heading to the National Pronto Fall 2016 Shareholders Conference Sept. 26–28, 2016 Omni Hotel – Fort Worth, TX. Warehouse Distributors and Parts Sales Teams will be seeing how their shops can use BOLT ON TECHNOLOGY to sell more services. More parts = More services.
Mobile Manager Pro shops enjoy an amazing ROI with an ARO just over $512.00 per vehicle. That's a whopping

59% increase

over the North American average of $322.00!
We'll be demonstrating how shops:
Send Digital Inspections With Photos
Text Customers & Your Shop Team To Communicate Faster
Auto-Schedule Next Vehicle Maintenance Visits
Make their SMS Mobile – Manage More Business On The Move™
Keep an eye out for us at Booth #708!