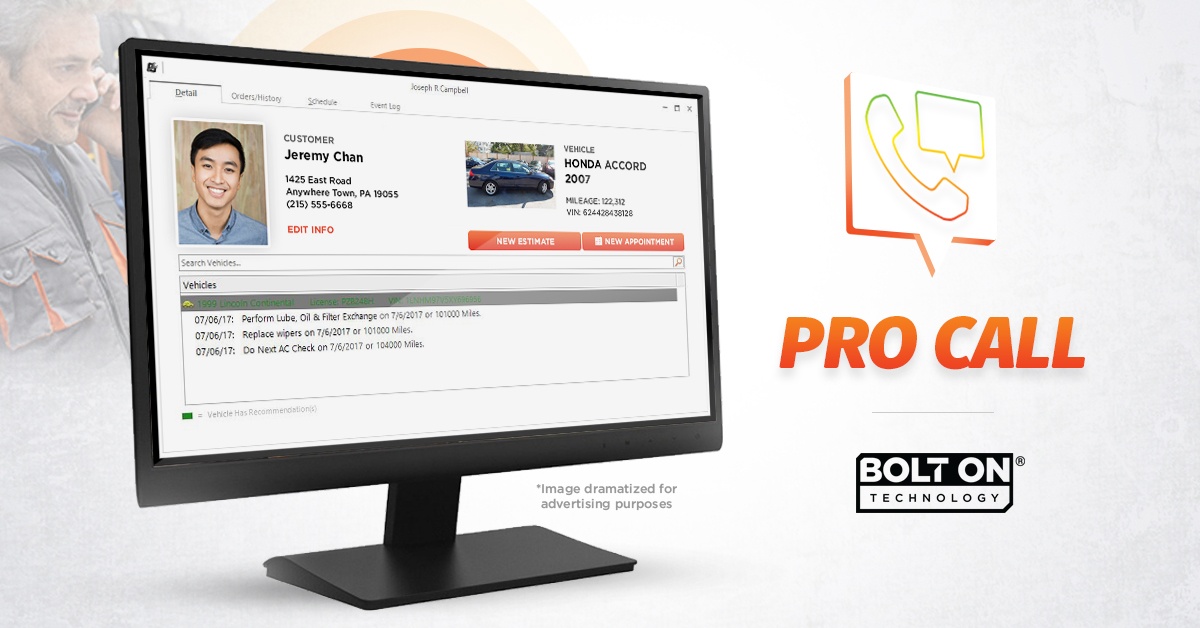 Would you like to sell six times more recommended services and see all your customers' information the moment the phone rings? Now, thanks to BOLT ON TECHNOLOGY, you can! It is a product known simply as Pro Call.
Shops don't know how they ever lived without it. It's an enhanced version of caller ID geared specifically towards knowing everything about your customers in an instant. It's everything a service advisor needs.
"Are we selling recommended services on the phone call in, or are we waiting for the customer to come in and then talk about those services?" said Frank Dragoni, Director of National Sales & Corporate Partnerships.
Pro Call allows you to create appointments that automatically save to the shop management system's calendar. You can also see every customer's vehicle, outstanding services, history, and the technician who last worked on the vehicle. But that's not all! Pro Call doesn't stop there.
"You can use Google Maps if a customer needs a tow; even see their spending habits at the shop," said Dragoni.
Pro Call is so much more than caller I.D. It cuts your call time in half, and most importantly, helps you sell more recommended services.
Are you ready to see why shops say Pro Call is BOLT ON TECHNOLOGY's best product?