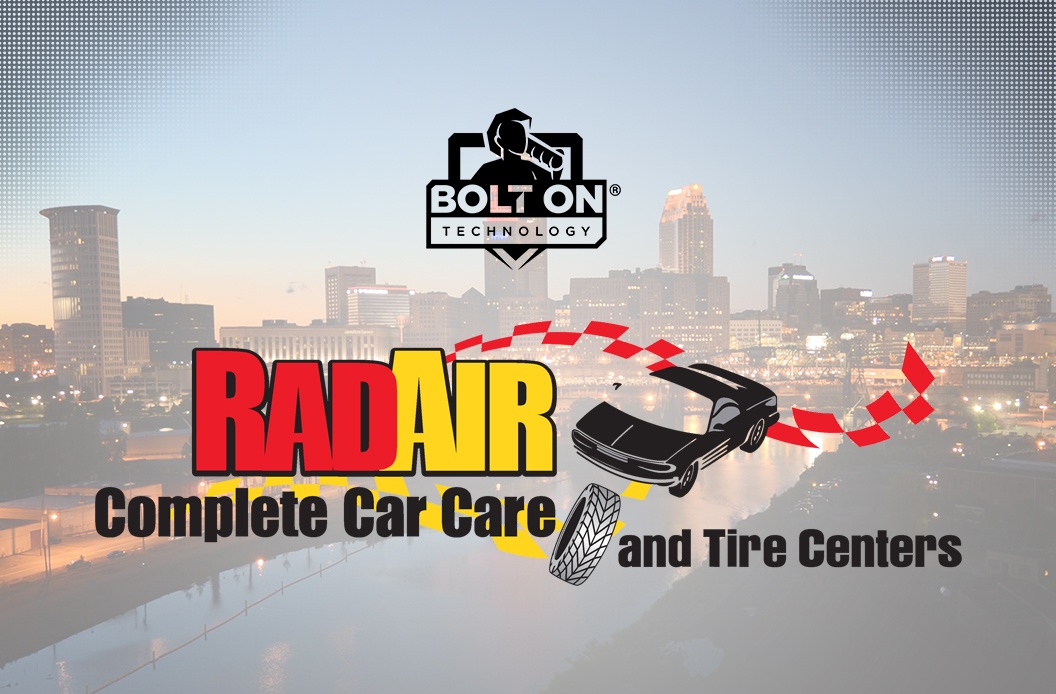 If you subscribe to Ratchet+Wrench, then you've seen the face of Andy Fiffick on the cover. This shop franchise owner made headlines for the way he runs his shops. Efficiency and good management led Fiffick to a 12 location, $11.5 million Multi-shop organization. What he didn't mention, however, was his hidden secret; BOLT ON TECHNOLOGY.
Rad Air Complete Car Care is quickly seeing increased profit from using BOLT ON software.
Several of Fiffick's shops have already signed on with us, and this article shows that he isn't quite done yet. Fiffick asked Dragoni and his team to make this special trip, mainly because he wants his shops to hear it directly and see for themselves the benefit BOLT ON has given shops. When this happens, everyone will have a far greater appreciation of what the software can do.
"Workflow is unique to each shop, and mastering it requires every single piece of your business working in unison," said Fiffick. "From the moment the vehicle is dropped off to when it's picked up, everyone must follow your lead and communicate effectively at a full 360-degree rotation."
We're the driving force in the automotive software industry. Every day, we work to challenge ourselves to take the software and consistently make it more efficient to help shops. Rad Air Complete Car Care is no exception, and it's paying off for everyone.
If BOLT ON's software can work for Rad Air Complete Car Care, it can work for you.