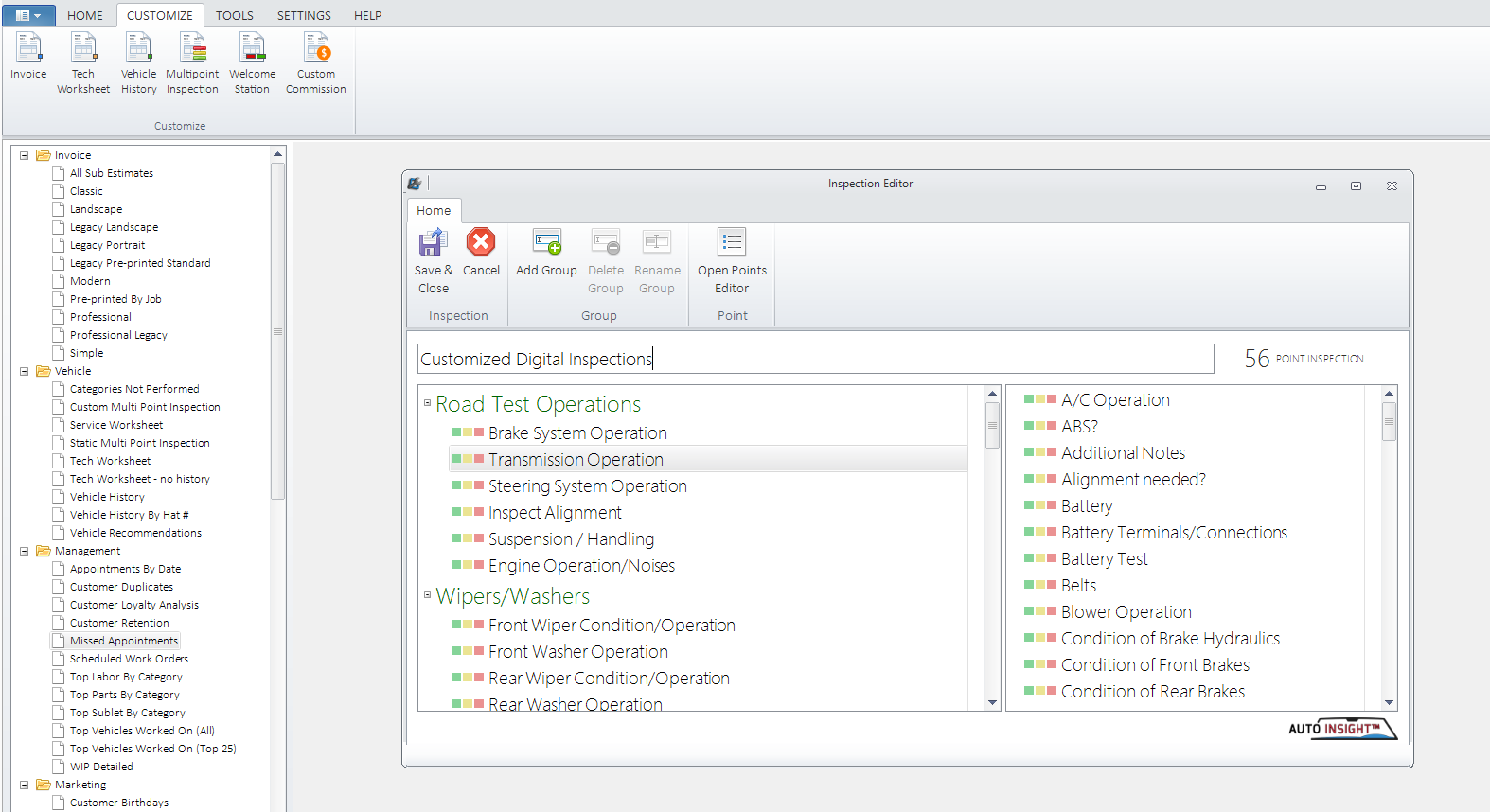 Report Pro is meant to be used as nothing less than a powerful multi-tool—built specifically for making your shop run more smoothly and profitably. There's tons of benefits available that cover your whole shop; from behind the counter, in the bays and with customers.
Here's a peek at what it can do:
Run business reports to measure growth
Create and customize digital inspections to fit your shop's needs
Customize your invoices to do more for your business
Register sold tires with just a few clicks
Fix your categories, so you have a better view of your business
And way more
Categories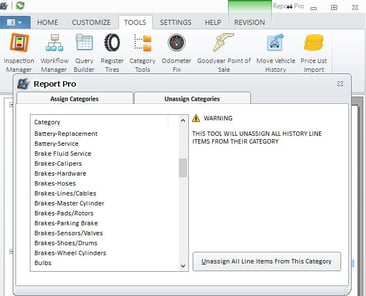 How many services have you sold this month? How many brakes sold? Without using your categories in your shop
management system correctly, you can't get these answers. Report Pro gives you the tools to change this.
Reporting
Running reports is essential for every shop. You can't see growth
unless you measure it. Report Pro gives you the ability to see where your money is coming from and where it's going.
Seeing is believing. Report Pro is your go-to application for building custom inspections with pictures you can send directly to your customers. They see, and you sell!
Why pay for advertisements that have a 3% return rate and go right in the trash? You already put an invoice in every customer's hand, why not use that to advertise and bring them back. This gives you 100% exposure to your currentcustomers, and at no additional charge!
Custom Coupons

You can offer custom coupons based on you customers' vehicle needs. And for the record, they don't have to be actual discounts. Just use these coupons to advertise your everyday service fees. This will help remind customers of what services are needed, and help them prepare ahead of time to pay the costs, instead of rescheduling them once again.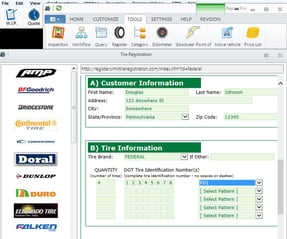 Tire Registration
I've found that MOST shops are NOT aware that it is a federal law that all new tires sold must be registered. Report Pro makes it easy to meet this regulation—with just a few clicks of your mouse.
Don't have Report Pro? See a live demo (right from the comfort of your own computer) by clicking
Request a Live Demo
or calling 610-400-1019 (press 2).