Resources to Train Automotive Professionals
July 24, 2020 / News & Events, Recruitment & Training, Business Ownership

Once you've purchased BOLT ON TECHNOLOGY software for your shop, the next step is to further train your automotive professionals. Becoming familiar with the ins and outs of your new software and continuing to learn the best ways to achieve the goals you've set should be your focus in the upcoming months. In order to make this process easier, our team has a helpful collection of resources available for online automotive technology training.
Training Videos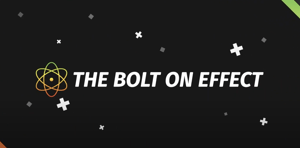 On our website as well as our YouTube page, we have The BOLT ON Effect, an ever-growing series of educational videos. Each week our team covers a key aspect of our software and delves a little deeper into the ways in which you can implement automotive repair technology easily into your daily operations.
In addition, every two weeks our team hosts AutoMotivated, a livestream on our Facebook page. We discuss everything from best practices to common concerns. We believe in practicing what we preach. Much like how digital vehicle inspections allow shops to show the 'why' and 'how' behind services, our team takes a similar approach for our own customers. Helping shops learn and perfect our software is always a top priority, but we also aim to provide information and guidance that goes beyond the technical. You can access both of these series directly from our website.
Live Webinars
Be sure to take advantage of our Live Webinar Training program, which is included FREE with your service. We have two classes available, one that covers Pro Pack, and one that covers Mobile Manager Pro.
Pro Pack's webinar training includes instruction about the following:
Print a Lube Sticker Reminder
Set a Future Appointment
Setup Canned Job Appointment Reminders
Customize Oil Change Intervals
Use Vehicle History to Calculate Reminder Dates
Communicate via Text
Send Messages to shop PCs and/or Tablets
Include Vehicle Specific Information
Customize Shop Information
Customize Invoices
Set Up Parts Profits
Email an Estimate/RO/Invoice
Export a Report
Register Tires
Set Up Quick Reports
During the Mobile Manager Pro training, you'll learn:
Start an Estimate
Add Symptoms, Recommendations, Notes and Parts
Access Work in Progress
Add a Digital Multi-Point Inspection to a vehicle
Take Vehicle Photos
Clock In and Out of Jobs
Access Repair Information
Scan and Decode a VIN
View Vehicle History
To register, visit our Live Webinar page and select your management system.
For those who are seeking training for NextGear, our digital vehicle inspection software which does not require a management system, you can find relevant videos here.
Help Guide
We also have a directory available for frequent and common how-to questions. As you navigate to this page you will find the product names listed on the left-hand side. Select the product, and browse for the feature with which you need assistance. Once you find what you're looking for, we've provided step-by-step instructions to help solve your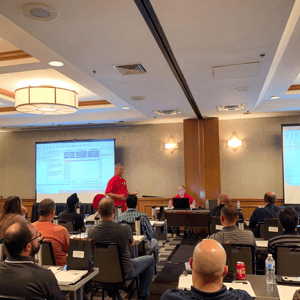 question.
BOLT ON University
Even with all these resources, we've found that nothing compares to in-person instruction. This is why we began offering BOLT ON University classes for owners and employees. We offer classes at our location just outside Philadelphia, and in recent years, we've begun to take our classes on the road. We want to help you master our products so that you can create the best auto software experience for your customers and team. You can learn more about what BOLT ON University can offer you, as well as any upcoming classes, here.