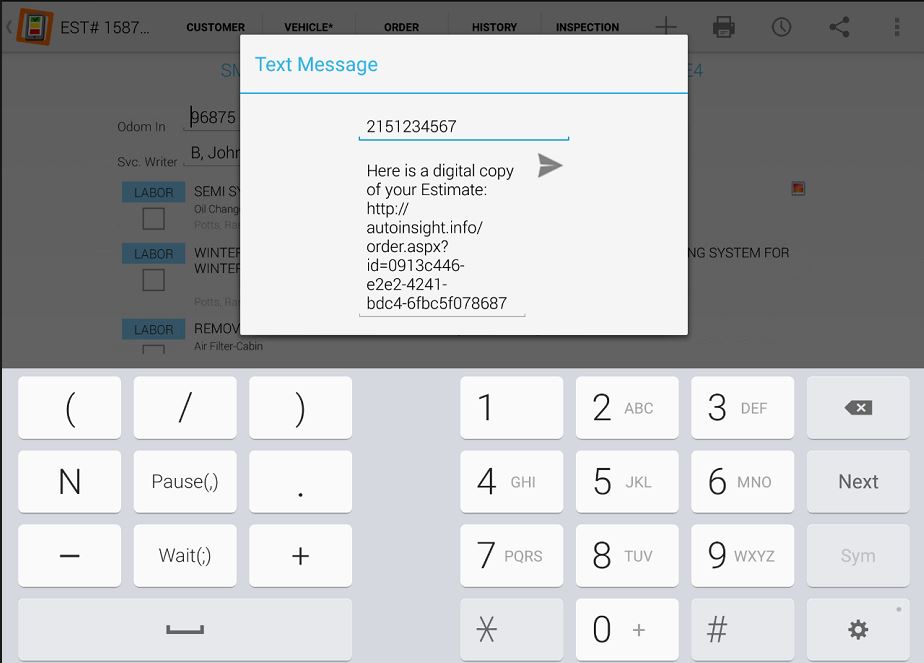 Awesome news! You now have the ability to send service estimates to your customers by simply texting their quotes right to their mobile devices.
Mobile Manager Pro has upped the ante by giving you the ability to get immediate authorizations on services with just a few taps of your finger. Oh yeah, and it's completely free with Mobile Manager Pro. See below to get started.
How to Get Started:
Open Mobile Manager Pro.
Assemble all the information needed for your estimate.
Go to Work In Progress and select the estimate document you wish to send.
The estimate will open the Order Tab. On the upper right side of the screen, you will see the Android Share icon.
Tap the icon and the Share Work Order window will open.
You will see the following selections: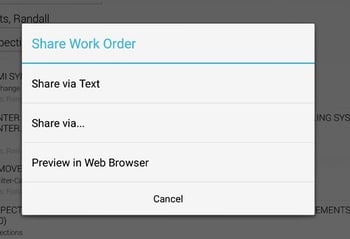 | | |
| --- | --- |
| Share via Text | This shares the current document via Text |
| Share via | This opens a window where you have tablet based sharing options |
| Preview in Web Browser | Use this to get a look at your document one last time before sending |
Sending:
Tapping on Share via Text will open a window called Text Message. The top line will show the phone number that the document is going to be sent to. Below you will see "Here is a digital copy of your Estimate" with the URL of the document to follow.
If you wish, you can add a message to the text by tapping in the note and typing your message. When the text is ready to go, tap the gray arrow to send.
The phone number that you are sending the estimate to can be changed by selecting the current phone number and typing in the new number. Note, this new number is not saved.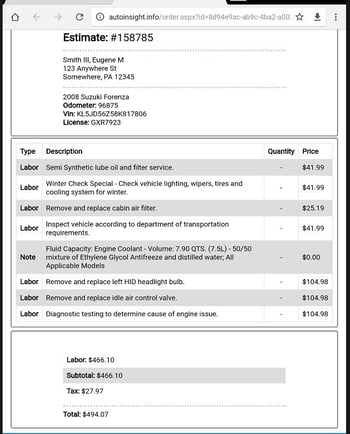 Sharing estimates via text will cut down on authorization time since your customers can now see all they need to make the right decisions on needed repairs and service.
Works with Mitchell 1's Manager SE and Snap-On's ShopKey SE shop management systems.
Check Out Our Other Updates to Mobile Manager Pro:
Print Your Tech Worksheets Right From a Tablet
Don't have Mobile Manager Pro? See a live demo (right from the comfort of your own computer). Click Request a Live Demo or call 610-400-1019 (press 2).