Repair Shops Cannot Live Without Texting Customers
April 27, 2015 / MessageManager, Auto Repair Shop Software Reviews, Customer Reviews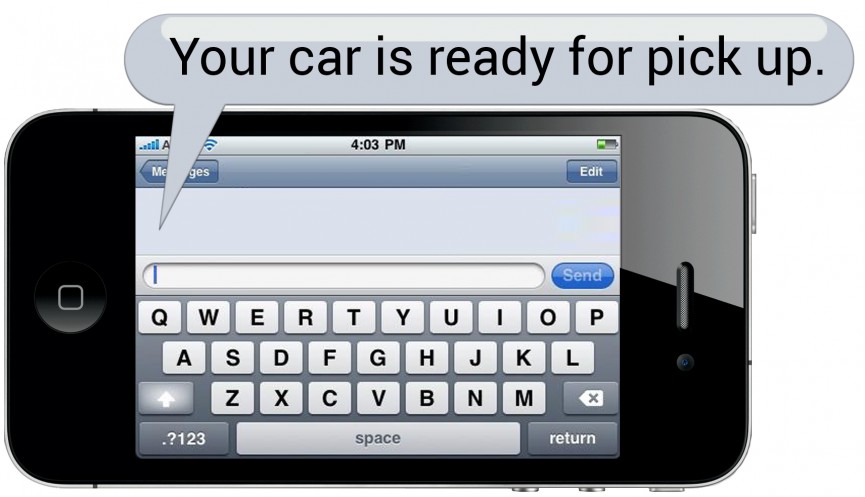 Lori Garrett has become a texting champion – and it's paying dividends for Import Auto Maintenance in Nashville, Tenn.
Garrett, the shop's service advisor, makes it a best practice to communicate detailed service suggestions via text message with the shop's customers. Since installing BOLT ON's Message Manager automotive software solution in the fall of 2012, the shop has sent out nearly 4,000 text messages to its customers.
Shop Cannot Live Without Texting Customers
"I swear it's increased productivity drastically. I can't say enough good about it," she said. "I started using it and I can't live without it now. It frees up so much time."
Perhaps most impressive is not only Garrett's high response rate, but the speedy text message approvals she receives from customers. According to the SMS history, it's a common occurrence for Garrett to receive authorization for hefty repair orders of $500 or more in a few minutes and in some instances as quickly as 30 seconds after her texts were sent.
Considering her shop's labor rate is $122 an hour, the cost – in repair authorization wait time – for a 6-minute reply costs the shop $12.20 as compared to more than $150 for the 1 hour and 17 minute average response time for customers who are called regarding necessary repairs. Our research has shown that shops implementing texting communication receive responses in 30 minutes or less on average.
Garrett said she asks new customers for their permission to send them text messages. Rarely is she told no. She makes an initial call to customers to provide "human touch."
"But, after that first call I rely on that text messaging and the customers love it," Garrett said, adding that it makes shop functions easier too. "It pops up on all of our computer screens in case I miss it."
Texting customers has made Garrett's job easier and routinely saves technicians time too, she said.
"If a technician turns in their job – and I have 3 jobs in front of me ready for me to sell from all 4 technicians – now they're all standing waiting on me," Garrett said. "I can just go right through them 'bam, bam, bam.' This allows me to get jobs sold and out to the shop a lot faster."
Of all the time-saving processes Garrett has tried, using Message Manager is by far the best, she said.
"This soars above everything," she said. "This is like discovering bi-focal contact lenses."
For more information, call 610-400-1019.