It's been a rough winter for the whole country, with even parts of Florida seeing ice and snow for the first time in decades. While many of us in the northern US are used to dealing with winter weather, Floridians and other southern states are not, and struggle to get their cars de-iced and defrosted.
Anna De Souza of Today (AKA The Today Show) featured John Burkhauser on a web segment to show what these people could do to prevent or eliminate the ice on their cars. He put together some "life hacks" that people can use to avoid the winter blues.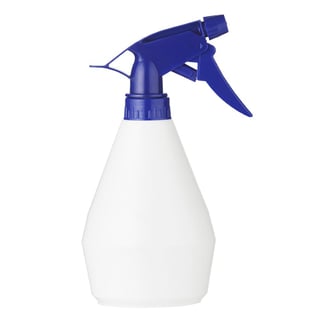 1. Mix 1/3 water with 2/3 isopropyl alcohol in a spray bottle to melt the ice on windshields. Alcohol has a freezing point of about -176 degrees Fahrenheit and mixing it with water lowers the freezing point substantially, causing ice to melt on contact. Keeping a spray bottle in the car really works for emergencies.
2. Before the bad weather starts, cut a potato in half and use the flat open surface to coat the outside of the window with its juices. The idea here is that the layer left behind will resist water and, thus, ice buildup.
3. A frozen door lock can get your day off to a bad start. A dab of hand sanitizer placed on the end of the key and gently worked into the keyhole can get your car unlocked. Hand sanitizer has alcohol in it that will cause any ice to melt on contact. Just be gentle, as to not snap the key in half.
4. If an ice storm or sudden freeze after rain is in the forecast, cooking oil sprayed on the rubber seals inside each door can help keep them from freezing shut. Because oil and water do not mix, water won't stick to the seals, thus, lowering the chance for ice to form. All you need to do is spray the cooking oil onto the rubber gaskets and wipe off the excess with a paper towel. To be safe, spray all your door seals.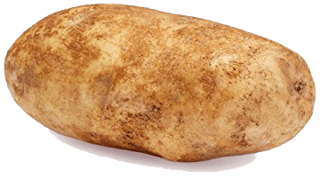 5. Having the inside of your windshield fog up is not safe, and, usually, the defogger does the job. But in extreme weather conditions, it may not be enough, so having another trick up your sleeve can help. Shaving cream applied to and wiped off the windshield interior can prevent water droplets from adhering to the windshield. Just be sure to wipe the cream off afterward.
With the season only half over, there is still a good chance that old man winter is going to try to ruin your day. At least now you have some ways to minimize these effects with some simple household items that you probably have around your home. What is nice is that, soon enough, you will only be using potatoes for potato salad at summer BBQs!