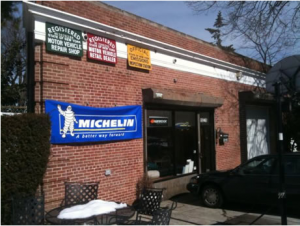 Getting the whole shop involved made him an extra 82K.
One of the most important things to success in a shop is "getting your whole crew involved" says Brian Price, Manager of Trillium Auto Service in Ontario, Canada.
He says this regarding his shop's use of Mobile Manager Pro, which made the facility an extra $82,200 since they started using it. Brian credits this revenue increase on the ability to perform digital multi-point inspections and text message the results to his customers—with photos attached—highlighting the specific areas in need of service.
He's also been increasing his shop's level of accuracy and efficiency with instant VIN scanning, which allows the shop to scan a vehicle's VIN in seconds and have it return all the vehicle's details without having to write anything down.
They also use the 'Team Chat' feature to communicate with each other in the shop via instant messaging, which eliminates having to walk back and forth across the shop to update the statuses of vehicles.
Advanced Scheduling, another feature used frequently at his shop, helps automate the service appointment process by allowing him to book appointments by the technician—based on the skillsets needed for the job.This allows him to manage busy workdays by ensuring tech availability, resulting in improved productivity and efficiency.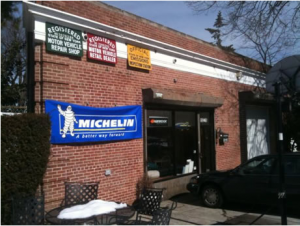 The second most valued tool in his shop made him 44K more in one month
After just 3 months of using Mobile Manager Pro, Ronnie Rodriguez of Parkway Service Center in Whitestone, NY says his shop made an extra 44K, and is now more efficient than ever.
The shop actually had Mobile Manager for about a year, but he stated it wasn't being used to its fullest potential. Ronnie then decided that he and his techs would give it the attention it deserved, and in just 3 month's time his shop made tens of thousands of dollars more—44K of which was made in the last month of the 3 months.
Now Parkway Service Center speeds up daily tasks and increases revenue by assigning techs work through their tablets, performing digital multi-point inspections, communicating with staff through instant messaging (instead of having to walk back and forth across the shop), and other features provided by Mobile Manager Pro.
Ronnie says this not only generates more business for his shop, but it also helps keep him ahead of his competitors.
"Mobile Manager is the second most valued tool in my shop. The only thing valued more is the garage door opener, because without it, we can't get any vehicles in the shop to use Mobile Manager Pro," says Ronnie.

*For more information on how these tools can benefit your shop, check out Mobile Manager Pro.