We made the Philly 100 back to back... to back!
October 28, 2016 / Community News, Awards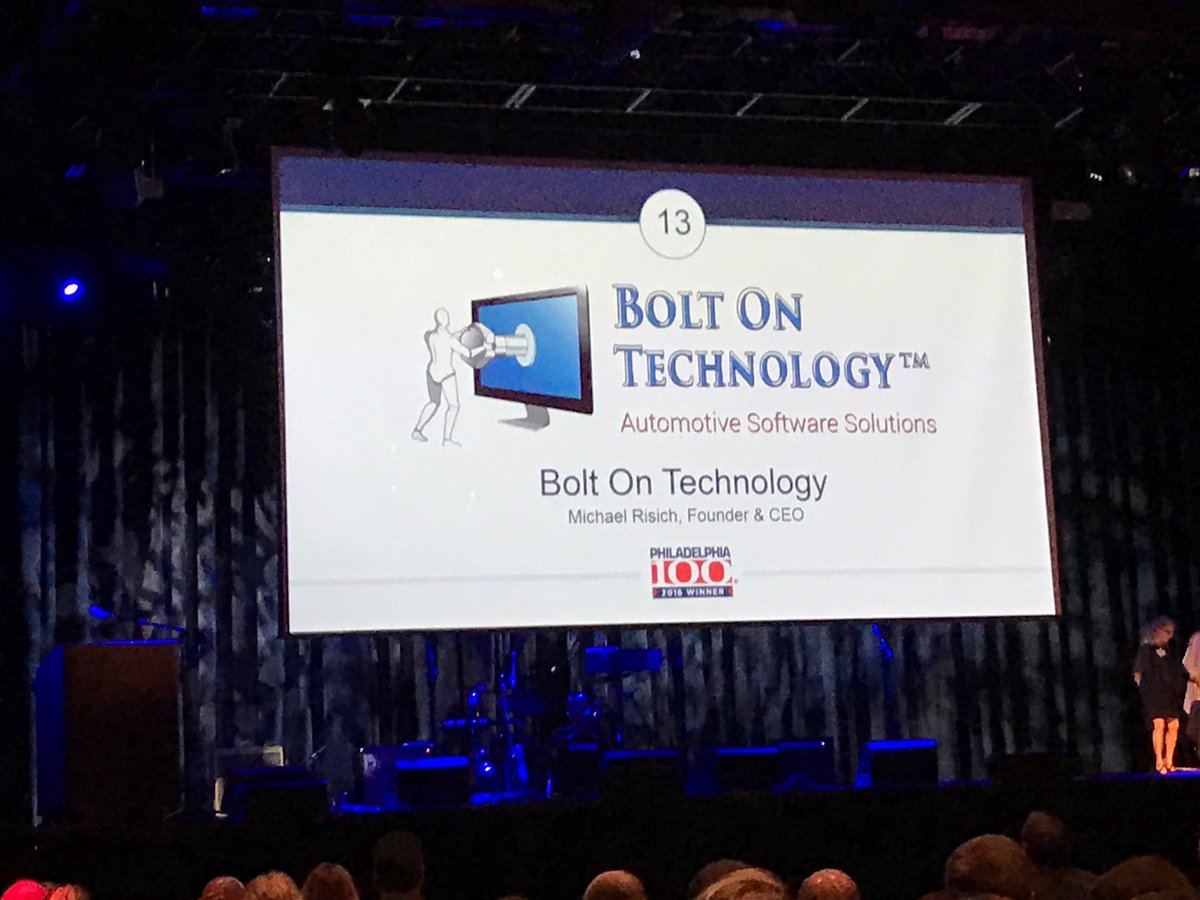 BOLT ON TECHNOLOGY is the 13th fastest growing company in Philadelphia for the 2nd year in a row, marking the third time in a row we made the list!


It's our honor to be held to such a standard of excellence. The Philadelphia 100 is a merit based program. Only companies that are among the fastest growing, privately-held companies are awarded the Philadelphia 100 designation. The integrity of the process and the resulting list makes the Philadelphia 100 one of the most sought awards in the region. Founder and CEO Mike Risich was in attendance along with Philadelphia's elite to accept the prestigious award.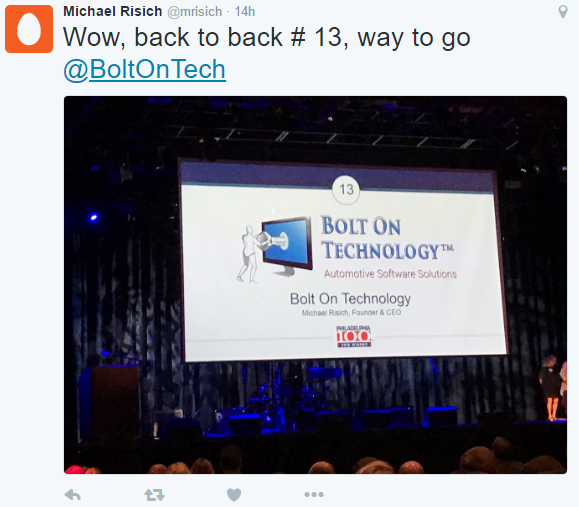 Started in 1988 by The Entrepreneurs' Forum of Greater Philadelphia, The Philadelphia Business Journal and the Wharton SBDC, the Philadelphia 100 has recognized some of the region's finest companies when they were just beginning to emerge, and BOLT ON TECHNOLOGY has been recognized not once, not twice but THREE TIMES!
This has been a banner year for awards at BOLT ON. We have been named to the Inc 5000 list, the 50 on Fire in Philly, and so many more. Thanks to all of our loyal customers, hard working partners, and dedicated employees for making this possible. Here's to another year of explosive growth, and industry leading innovation.
---