We Were Named #3 on Philadelphia Business Journal's 50 on Fire in Philly
September 23, 2016 / Community News, Press, Awards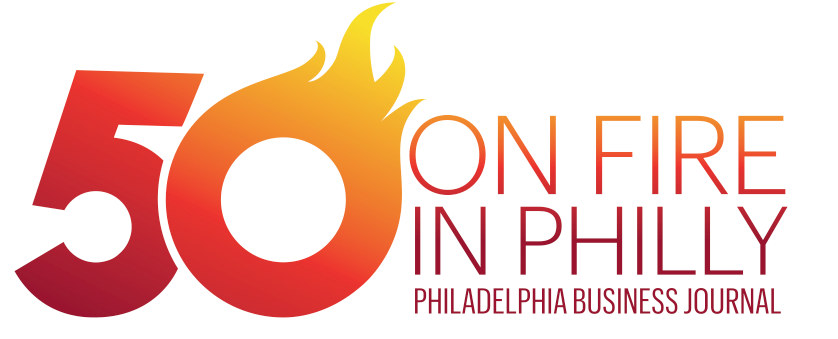 WE WON ANOTHER ONE!!
Philadelphia, PA– BOLT ON TECHNOLOGY, an auto repair service technology company, announced today that it was named #3 the Philadelphia Business Journal's inaugural 50 on Fire in Philly list—an exclusive list of the fastest growing companies in the greater Philadelphia area.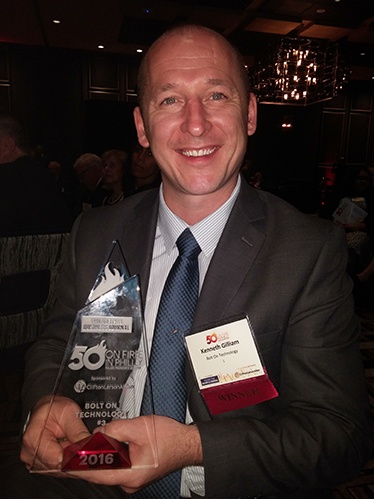 Criteria for companies chosen was based on average percent revenue growth between 2013, 2014 and 2015. To qualify, companies were required to have had more than $750,000 in revenue in 2013 and more than $2 million in revenue in 2015, with consecutive year-over-year growth.


"This has been an amazing period of growth, and we are honored to be recognized," said BOLT ON CEO Michael Risich. "We owe this honor to our partners, our employees, and our loyal customer base—all of whom played integral roles in helping us achieve record level growth. We look forward to continuing on this path as we maintain our focus on delivering solutions that promote growth in the auto repair industry."

Only 2% separated BOLT ON TECHNOLOGY from the number one spot, with the company celebrating a 2-year revenue growth average of 87.36%. Operations Manager Ken Gilliam graciously accepted the award on the company's behalf, stating this is only the beginning. This year has been a banner year for the company, being named to the Inc 5000 list, as well as the Philadelphia 100 for the third year in a row.