We Won the Top Tech Employers Award
June 21, 2017 / Community News, Awards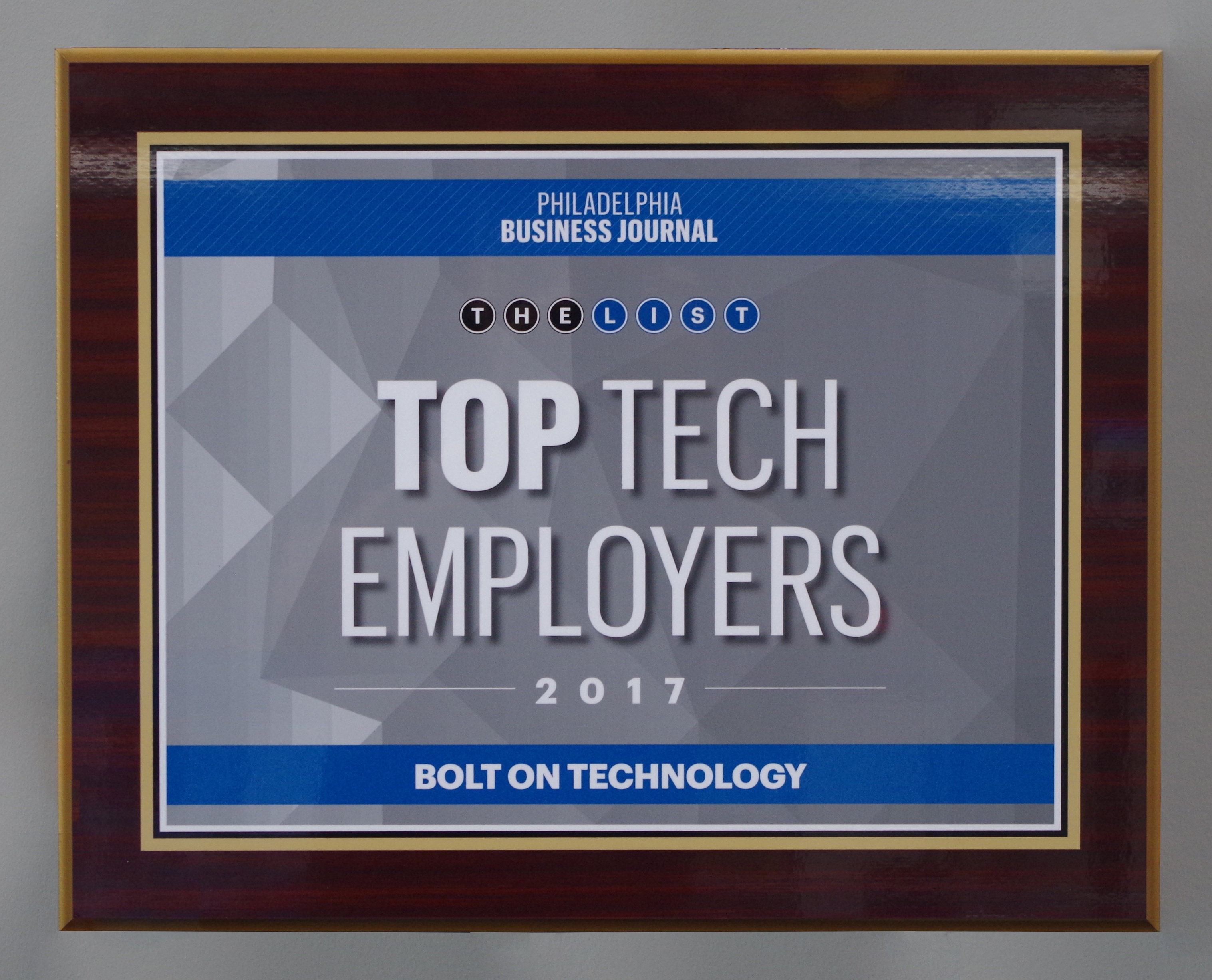 The Philadelphia Business Journal (PBJ) has awarded us the Top Tech Employers Award for our continued growth within the local technical community.
About the Top Tech Employers Award
PBJ has identified the top tech companies in the area who have been ranked according to local employees.
Among this list are 68 other companies that focus on computer consulting, software development, technology/IT services, system integration, and web development.
Every company is local to Philadelphia and has achieved continued growth with not just their employees, but with their technological innovations, as well.
*For more info on this award, or to learn more about the employment opportunities at BOLT ON, visit Contact Us.