What's Included in a Digital Vehicle Inspection?
January 28, 2019 / Digital Multi-Point Inspections, Automotive Repair Software, Mobile Manager Pro

Digital vehicle inspections have been changing the way shops are growing. Using customizable mobile technology, like BOLT ON TECHNOLOGY, not only makes your shop more efficient—it makes your shop more productive and boosts profits.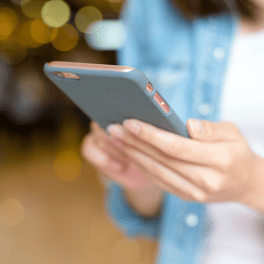 Paper inspections are problematic. They might have been sufficient 10 years ago, but in this day and age, paper inspections are costly and inefficient. The main issue with paper inspections is the inconsistency. No two inspections are going to be created equal, even if they are written up by the same technician. Now, imagine if you have multiple technicians and multiple locations…can you feel a headache starting? Don't worry, those inconsistencies can be a thing of the past—and with customizable digital inspections, you'll get far more than consistency.
Digital Inspections Should Feature:
The capability to use pictures and video to educate the customer

Multiple pictures can be used to illustrate the vehicle's needs

Educational videos are able to be included in the inspections in order to help a customer understand the systems on their vehicle

Inspections can be printed with or without pictures

Inspection points which can be used to show the progression of wear items from brand new to replacement time. (great for up-sell opportunities)

Totally customizable inspections. Build as many as you want, as short or as long as you wish.

Different inspection objectives—such as body damage, diagnostic, and maintenance inspections

Clear descriptions of findings

The ability to be sent to a customer's phone or PC to be viewed.

Customers can keep inspections for their own records and/or share with someone who may know more

The option to refer to the previous inspection for monitoring issues

Inspection storage—they are always available for future reference
Auto Repair Software to Improve Your Shop
For automotive repair shops, a digital inspection software that utilizes texting and photo/video features allows for a greater level of transparency between the shop and their customers. This helps build trust with customers and improves auto shop productivity. When customers trust and understand technicians, they are more likely to adhere to service recommendations and become a repeat customer. No shop management system? No problem! Our software is now available to any shop, anywhere. See how our digital inspection software fits into your shop by talking with one of our knowledgeable and friendly support team members!