Wiser Adviser is Taking Over the Airwaves
August 09, 2017 / Community News, Training & Advice, Revenue & Efficiency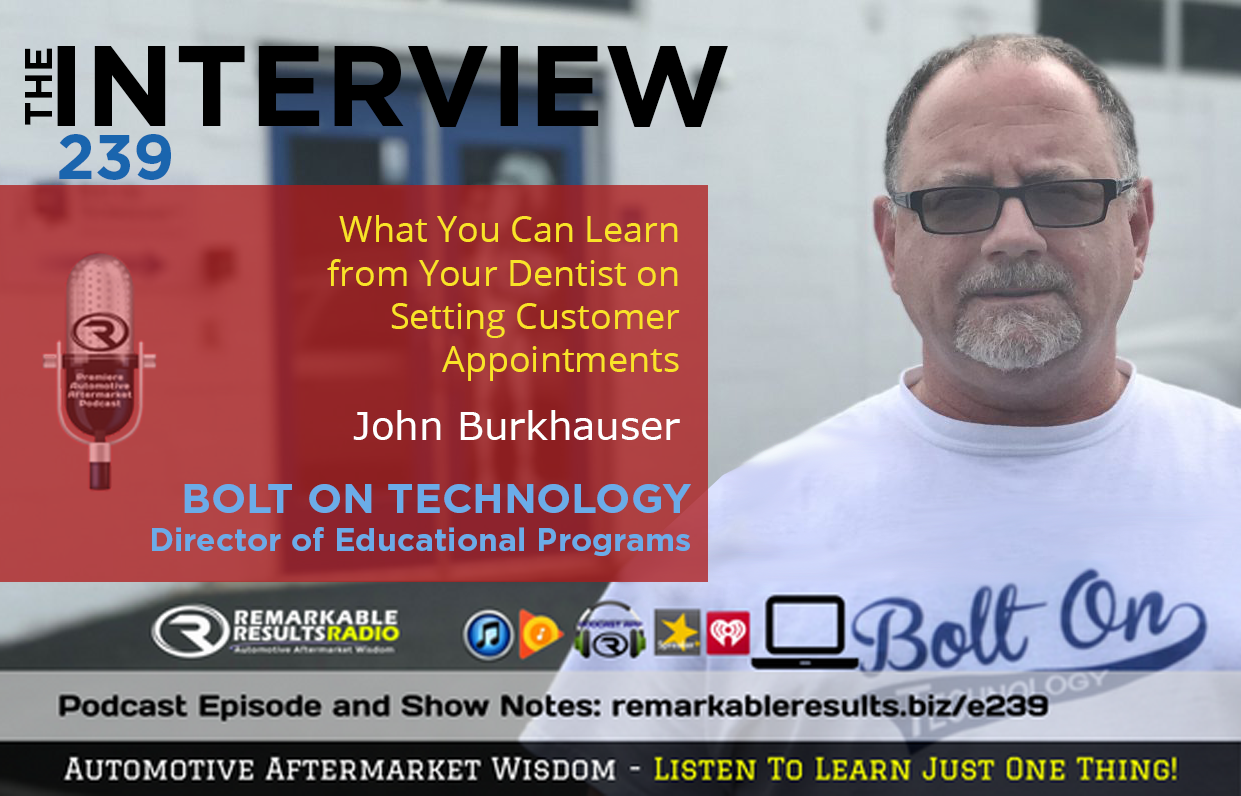 Our very own "Wiser Adviser" was recently invited to 'talk shop' with the crew of Remarkable Results Radio; the Automotive Aftermarket's Premier Podcast and Resource site.
The Wiser Adviser, a.k.a. John Burkhauser shared wisdom with the greatest minds in auto repair and exposed the most influential factors changing the landscape of the repair & maintenance industry for thousands of shops across the country.

John believes, "The service industry has a lot of possibilities for anyone who wishes to learn and be a part of it. Opportunity is everywhere for growth and success at all levels. I want to share my knowledge with those who will take it and make it work so that they, too, can have a great career."
Here's some of what you'll hear:
What are best practices?
Setting future appointments must become an important, firm, best practice.
How to gain a 39% improvement in value of repair orders when Digital Vehicle Inspections (DVI) are implemented.
DVI builds a level of trust. Transparency and integrity are generated because customers see the actual proof of their vehicle problems.
There's a learning curve to implementing a DVI system.
John is the guitar player in his band Shadow Puppet.
Talk to John directly...

*To ask John a question directly, check him out on social media:

#WiserAdviser

or