Factors To Consider When Choosing a Shop Management Software
June 14, 2021 / Business Ownership

As a business owner, you've always worked to set your auto repair shop apart from your competitors. Your shop has its own way of getting the job done, and the right shop management system should sufficiently gel with the way you conduct your business. Shop management software is often at the heart of your operations, so it stands to reason that the pressure of picking the right one can be overwhelming.
Finding the right system can take some time, and that's alright. This is a decision that's crucial when it comes to running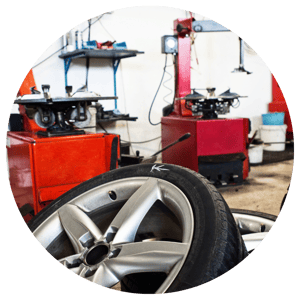 and managing your shop day in and day out. Switching shop management systems in the event that you end up choosing the wrong system can be costly in terms of money as well as time.
As you go through this process of shop management software selection, remember not to force it. It's easy to run away with ideas and lofty goals, but truth be told, don't make more work for yourself than you have to. Your shop management software should help you improve and streamline your existing processes and procedures, not completely rewrite them.
When in doubt, be sure to find a system that complements and conforms well to the way you run your shop. It's worth spending the time to find the shop management software you and your employees would be most comfortable with.
That being said, when making your decision, there are some areas that you should be sure to consider.
How Big Is Your Business?
The size and quantity of shops that you own can impact which system you ultimately choose for your business. Features that would benefit owners that own and maintain multiple locations, might not be as important if you own a single shop. For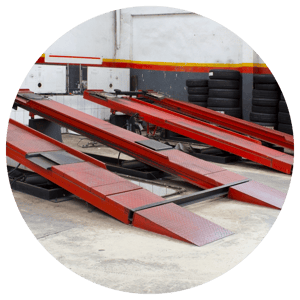 example, a feature such as visibility might be something you'd want to seriously consider when implementing shop management software for more than just one shop.
What Are Its Features?
When making your decision, sifting through features might take you a while. These are one of the biggest distinguishers between one system and another. When looking over feature lists for shop management systems, be sure to reflect on whether you really need those features. Sometimes, things sound cool, but in reality we'll never end up using them and they'll just get in the way.
How Easy Is It To Use?
This is an important factor to consider when making your decision. Your shop management system should be easy for your team to use. Consider how the onboarding process will go for your employees. Are you willing to sink a lot of time into a long onboarding process for one system, or would you prefer a system that allows you to get up and running more quickly?
Also consider any future employees. Is this system easy to train people on?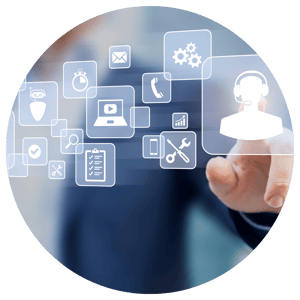 Does It Allow Integrations?
We're big fans of integrations, obviously, but this factor should not be overlooked. So many additional applications and software work by communicating with your shop management system. You may not know right now which integrations you might want or need in the future, but it's important to make note of their integrations list. Many shop owners enjoy and look for integrations that work with their website, tire suppliers, or accounting software.
What Are Other People Saying?
Reviews are important when making any big decision. Anybody selling anything is going to try to paint their product in the best light, but reviews are where you can go to seek out honest, unfiltered experiences. It's best to learn the reality of the product you're thinking about purchasing. Not everything has to be 100% perfect, but this can help you decide what's a deal breaker vs. what you can live with.