How Can I Improve My Reporting?
December 23, 2020 / Revenue & ROI

For shops looking to grow, having a crystal clear idea of where you currently fall is important. We know that goals cannot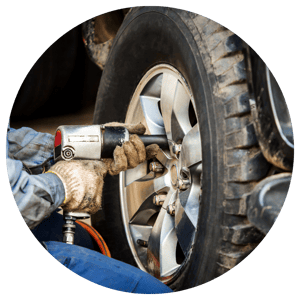 be vague ballpark ideas if we ever want to see measurable results. Unfortunately, default reporting from a shop management system doesn't always give us the greatest overview of products or services that we'd like to track. Being able to get custom reports can help you meet your main goals, such as to increase repair orders.
Get a Better View
Without the right reports, it can be hard to spot weak points as well as opportunities. Oftentimes we're left wondering how our sales break down, not knowing what's working and what's not. If you're running promotions or sales, are you currently able to clearly see the direct effect those efforts have had on revenue for your shop? If you've made improvements to your customer service operations, are you able to see if there's been an uptick in repeat business? If you've been frustrated by a lack of visibility in your reporting, our Pro Pack product offers the solutions you've been seeking when it comes to reporting.
The key to good reporting is the ability to see where there is room for improvement and the ability to see it easily. Let's take a look at a shop's sales for example. While having eyes on the number of sales is important, are you also focusing on the unsold work? The recipe for growth lies in identifying those missed opportunities and correcting your course. With the ability to pull a report on work that was unable to be sold to the customer, you have a clearer idea of what needs to be done going forward. From there you can devise plans to make changes in sales procedure and customer communication. By having reporting that allows you to see what you want to see and how to see it easily, you can begin to witness the results you've been wanting.
Customized To Your Needs
These reports aren't just what we find important for shops, but what you find important for your shop specifically. Our reporting tools allow you to customize all of your reports so you can see exactly what you want to see and how you want to see it. Access to your critical business and financial data has never been easier, as well as what you specifically want to share with customers.
Customized reports don't just refer to internal reports, but also invoices and inspection reports. Invoices can be customized to include items such as coupons or QR codes. They can also be modified to include any recommendations made to the vehicle owner in order to increase visibility and communication about needed services. In addition, the invoices can be branded specifically to your shop to include your logo for an added level of professionalism.
Get Started With Customized Reporting Today
Customized reports not only help you get better visibility on the productivity and growth of your shop so you can form better relationships with customers and increase repair orders. See first hand how better reporting can help you level up your shop. Request a demo with one of our team members today.