How To Start An Auto Repair Business
June 01, 2021 / Business Ownership
Fixing vehicles has been your passion for a long time, so is it time for you to start your own auto repair shop? Possibly!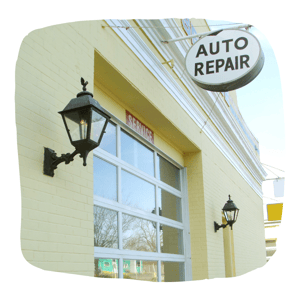 Going from employee to shop owner can be a bit of a shock to the system if you've never done it before, but that doesn't mean you shouldn't try. Being your own boss, especially in an industry that brings you a lot of fulfillment can be a great move for your personal and professional goals, as well as job satisfaction.
There's a lot that goes into getting started as a shop owner, so let's discuss starting an auto repair business.
Gain Necessary Experience
You likely have years of experience dealing with different aspects of running a shop. This is a useful and essential perspective to have as you're beginning your journey as a shop owner. Having not only the knowledge of the intricacies of automotive repair, but also the hands on experience of day-to-day shop life bodes well for you as a budding shop owner.
While it's foundational to have these skills and insights, it's best to gain managerial experience as well if you don't already have it before opening your shop. Ownership means taking everything to the next level, and if you don't already have a basic foundation to build on, the journey of ownership may be more difficult than it has to be.
Acquire Funding
If you don't already have a nest egg set aside when you decide to strike out on your own, finding funding for your budding auto repair business is a must. There are a few avenues that you could consider, such as:
Equipment loans: It's no mystery, auto repair shops need a lot of equipment to operate. This can be a costly investment that many business owners don't have the ability to afford straight away. You will receive a lump sum of money, then pay it back in monthly installments. The equipment that was purchased can often be leveraged as collateral. Leasing equipment is also an option if you're looking for less of an upfront commitment for such big investments.
Term Loan: These loans allow you to get the funding you need quicker than you would with a more traditional bank loan. The terms are on the shorter side, between two to five years. This allows you to borrow the necessary capital and quickly repay it within a smaller time frame.
Business Line of Credit: This is a great option if you need access to funds on an "as needed" basis. You only need to repay the amount that you've borrowed, which is ideal for uses such as managing cash flow.
Get Your Paperwork In Order
Starting a business involves making it official, and there's a few crucial things you need to do to make that happen.
Form a Business Entity: Business entities are necessary in order to dictate how your shop is legally organized when it comes to doing business. Ultimately, this will be one of your first steps when forming the identity of your new shop. It can be overwhelming because there are quite a few options to choose from. Each option has differing consequences when it comes to the taxes and liability. Be sure to take your time and carefully weigh the pros and cons of each.
Get Your Employer Identification Number: This is a tax identification number that gets assigned to a business by the Internal Revenue Service (IRS).

The Employer Identification Number (EIN)

is a unique identifier for the business for tax purposes. In addition to filing taxes, it's required whenever you need to register any licenses or permits, open bank accounts, or make hires.
Apply for business licenses: Check with your local governments to see which licenses or permits are required to do business in your area.
Get Insured
Making sure that you have the proper coverage cannot be understated. To operate your auto repair business, you should expect to take out a few policies to cover your bases, such as:
Commercial liability insurance
Workers' compensation insurance
Garage keepers insurance
Commercial property insurance
Mobilize Your Marketing
Before you even open your doors, you need to hit the ground running to get the word out about your shop. Starting an auto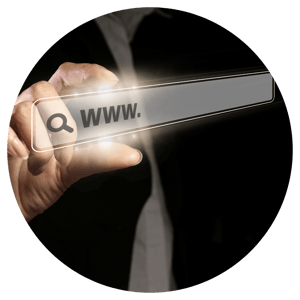 repair business these days requires a marketing strategy that merges older industry practices with new digital marketing strategies. It can be overwhelming if you don't know where to start. There's a lot out there right now, and not all of it will help your auto repair shop attract that necessary business. So, what are some staple marketing tactics you should use?
A Website: If your shop doesn't have a website, this can be a huge detriment to attracting business. It's the foundational step to helping your business get discovered online. It can also serve as a place for customers to book appointments and come into your shop. Honestly, you can't afford to not have one.
Digital Advertising: Both search advertising and social media advertising can be effective low-cost options for your new business.
Mailers: A tried and true method for the automotive industry. They're relatively inexpensive and can help you get the word out to your community.
Should you look into purchasing an existing shop?
We should mention that in our industry, many existing shop owners will be retiring in the coming decade. Purchasing an existing business with a history and reputation may be an option you'd want to consider when pondering ownership rather than starting from scratch. Get in contact with shops in your area to see if there are any opportunities coming available soon.