How To Improve Your Auto Repair Shop's Performance
May 19, 2020 / Digital Vehicle Inspections

They say the biggest room in the world is the room for improvement. When it comes to growing your shop, sometimes this means looking to improve what you do and how you do it. The three top things on every owner's mind are Average Repair Orders, car counts, and how to better earn repeat business. If you're looking to grow any of these metrics, having the right technology in place is crucial for ongoing shop development.
Increase Your Average Repair Order
Trying to communicate necessary services to customers can sometimes be a struggle. Some may not fully understand what is being explained or the urgency associated with it. Others may have a level of distrust in the industry, which can be difficult to overcome. Working through this barrier between shop and customer is as easy as having the proper tools to educate, however. Establishing a system that allows vehicle owners to easily access the expertise of shops can help to overcome many hurdles when it comes to selling more services. Digital Vehicle Inspections can aid in eliminating the misunderstandings between shop and customer. Since the average vehicle owner knows little about the parts of their car or what to watch for, digital inspections can show them exactly what you need them to understand. Through pictures taken by the shop, the vehicle's owner can get a real look at the status of their vehicle. Seeing truly is believing where selling services is concerned.
Maximize Your Car Car Count
In order to maximize your car counts, you'll need to maximize your efficiency. Are your current processes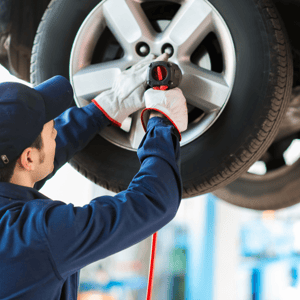 streamlined enough to withstand an influx of vehicles through your shop? It's important that your shop has the ability to easily track and manage all outstanding jobs throughout the work day. With Workflow Manager, you can assign work to technicians and track their time spent on a job. With a top down view of shop operations, you can more quickly spot bottlenecks in workflow and quickly resolve them before they disrupt your profitability. With Message Manager you can streamline communication with customers in order to more quickly gain approvals to avoid prolonged interruptions during service.
Earn Repeat Business
Earning that desired repeat business becomes much simpler with automotive repair technology. It's easy for life to get in the way for vehicle owners and for regular vehicle maintenance to fall by the wayside. They know that certain items need to be changed or checked at regular intervals but they have trouble keeping track of that information easily. But our technology looks at a customer's ticket and identifies any recurring maintenance services and automatically schedules their next visit. With an appointment already scheduled for them, customers are more likely to remember and come into your shop to have that necessary maintenance performed by your shop.