The service advisor is the hub of your service process, their time and energy is invaluable for shop organization and productivity—which is why you want to make the most of it. Auto repair software, and specifically digital vehicle inspections, are easy ways to scale the productivity of service advisors. More can be done with less manual effort, allowing service advisors to focus their attention on what's most important.
Canned Jobs
Entering the same thing over, and over, and over again can be frustrating. Service advisors are often juggling multiple tasks, and one of the last things they want to be doing is wasting time on repetitive duties. Luckily with Digital Vehicle Inspection software, advisors can take advantage of canned jobs. These jobs are created once, and reused multiple times. Once all the components of the job are compiled, advisors can prepare an estimate with just a few taps on their cell phone or tablet. Not only does this reduce the amount of time that's spent creating these by inspections hand, but it also ensures consistency, empowering the shop with thee confidence that the information being relayed to the technicians is accurate and complete every single time.
Better Customer Communication
Gone are the days of scrambling for information that leads to communication mishaps. Digital Vehicle Inspections allow you to have customer information at your fingertips. If your shop already utilizes a shop management system, you can have a the vehicle information pop up the moment a customer calls into the shop. Service advisors will be able to greet them by name, and instantly know their vehicle history as well as outstanding recommended services.
When communicating with vehicle owners throughout the day, advisors will no longer have to be tied up on the phone playing phone tag. Introducing text messaging to daily communications with customers can be game-changing in terms of productivity and time management. Texting allows customers to reply more quickly, which in turn allows technicians to finish jobs at a faster pace. This is available with or without a shop management system.
Easier Scheduling
For shops operating with shop management systems, scheduling routine service can be automated. Once a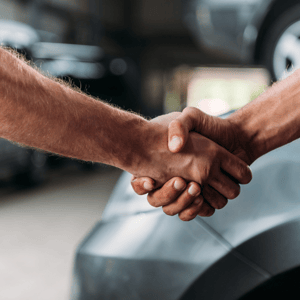 customer has been in for a routine service, the system will automatically schedule their next appointment at the proper interval. For those operating without a management system, shops can still take advantage of easier scheduling. With just a few simple taps on their mobile device, advisors can book follow-up appointments. As the appointment date approaches, the vehicle owner will receive a text message reminding them of their next service appointment. Not only does this automate service advisor tasks, but it also helps to secure repeat business. Internally, advisors can better anticipate, plan, and prepare workload for technicians.
Get Started With Digital Vehicle Inspection Software
Do you think Digital Vehicle Inspections would benefit your shop efficiency and productivity? Don't miss out on time you could be saving. If you're ready to see more about what our Digital Vehicle Inspection software can do, be sure to request a demo so our team members can help you see all the benefits.