As the liaison between customers and technicians, service advisors have a lot on their plate most days. Not only are they working hard to meet the needs of the customer, but also to track and manage the flow of work from drop-off to pick up.
Sure, you know as a shop owner that your service advisors are top notch and they can handle everything in your shop no problem—but are the systems in place working with them or against them? By that we mean, are your advisors spending excess amounts of time on tasks and processes that could be enhanced or shortened by the right tools?
Having tools in your shop that allow your service advisors to make the most of their time can not only increase job satisfaction for your service advisors, but can make your shop more efficient in the process—allowing more work to be taken on.
Let's take a look at some service advisor tools that can give your employees resources that can change the pace and flow of their whole day.
Making Workflow a Breeze
Welcome Station Kiosk: How are mornings at your shop? Are they a bit more chaotic than your service advisors would like? A kiosk for check-in can make a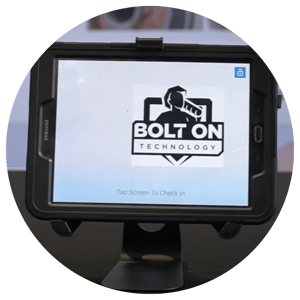 world of difference when it comes to managing the morning workload. Customers have the ability to check themselves in AND they can also upsell themselves.
That's right, it not only cuts down on lines and wait times, but it also helps your shop seamlessly upsell. As customers are verifying information for their visit, the kiosk will prompt them to add additional services, which could be either previously recommended services or seasonal recommendations.
Workflow Manager: Keeping tabs on your shop's workflow has never been easier. Work can easily be assigned to technicians as it comes in, and service advisors can have a clear view of the day's jobs so they can easily be tracked and managed for quality control.
In fact, technicians' time can be tracked so that productivity and efficiency can be easily understood by the service advisors. Lastly, integration with your shop management system also makes appointment scheduling easier.
Creating Transparent Communication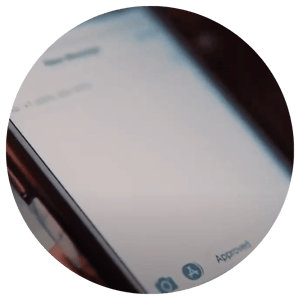 Two-Way Texting: Waiting for necessary approvals can cause big delays in terms of workflow for the entire shop. Calling isn't always the quickest or most effective means of communication, but two-way texting can ensure that everything moves smoothly.
Digital Vehicle Inspections: A major pain point for service advisors is the ability to accurately and effectively communicate repair recommendations to customers. Vehicle owners don't always have the necessary knowledge to fully comprehend why certain services are being recommended.
However, with digital vehicle inspections (DVIs), service advisors can directly show customers what technicians see. DVIs allow the technicians to include photos of vehicle parts, allowing vehicle owners to more easily become better educated on their own vehicles. As a result, selling or even upselling services for service advisors just got a whole lot easier.
See Service Advisor Tools In Action

There's no time like the present to assess whether or not you have the right service advisor tools for your shop. Investing in the right software can not only reap benefits for your service advisors, but also for your shop's key metrics. If you're ready to see any of these products in action, we recommend you request a demo with one of our product specialists today.