Selling can often feel like an uphill battle when it comes to auto repair services. The average customer is relatively uninformed about their vehicle and a lot of what service advisors attempt to communicate goes over their heads. The general lack of knowledge combined with a decades-old stigma of distrust can create a perfect storm of frustration for the advisor trying to sell recommended services to a vehicle owner. With auto repair software, however, selling doesn't have to remain a struggle. We've got some sales tips in auto repair software.
A Picture's Worth A Thousand Words
One of the biggest hurdles to overcome in regards to selling is the unfamiliarity on the part of the owner. Sometimes, less experienced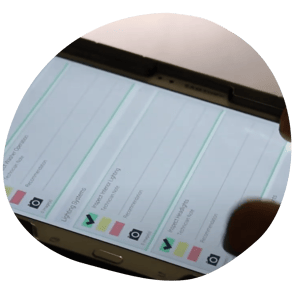 advisors will often explain the work that is needed using technical terms and industry jargon that only confuses the customer even more. Most drivers today know that the key goes in the front and the fuel goes in the back and that's about it. In this case, we believe that seeing is believing—words alone cannot quite get the message across. Digital vehicle inspections can make a world of difference in helping your customers to better understand -- and therefore be more likely to approve -- the services you are recommending. Our data shows that shops that are able to use digital photos and videos as part of their inspection and repair process have the ability to increase their average repair order by nearly 40%.
Customer education plays a big role in building trust and rapport, and photos help facilitate education in a much more digestible way for the vehicle owner. Advisors can essentially allow customers to see through the eyes of the technician through the pictures they take. It's an extra step for the tech, but the benefits it brings far outweigh the adjustment to the routine. Technicians can annotate the pictures by drawing circles, arrows, or handwritten notes to help the customer better understand what's happening in the photo. Once they reach that level of understanding, the trust in your shop's expertise and recommendations will shortly follow—leading to a much easier sales process for service advisors.
Customer Histories At A Glance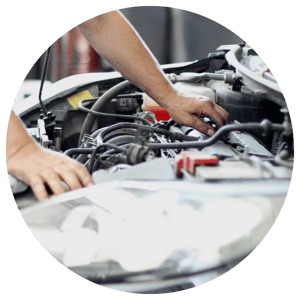 While making the customer more knowledgeable is important, you should not discount how information can also better equip service advisors. Flying blind can cause your shop to miss out on easy upsells over the phone. With Pro Call, all of a customer's information is accessible with just a click. Access their basic information such as name and vehicle in order to personalize the phone call. In addition, advisors will be able to see past recommendations and service history. Access to this historical information allows for the opportunity to schedule any regular maintenance or recommend new services to the customer. Service advisors will have the information on hand to know exactly what services to sell and when based on data, making the whole process that much easier.
Let Technology Sell For You
Not all sales have to be completed by a human or even assisted by one—sometimes auto repair software can complete an upsell all on its own. Through a kiosk located at the front counter, customers can not only check themselves in for service, they can also be recommended services. Welcome Station Kiosk will prompt the vehicle owner to select from past recommended services as well as services based on weather, season, or location. The customer is then able to select the services they want performed, leaving the sale of services more or less automated, and making the service advisor's job that much easier.