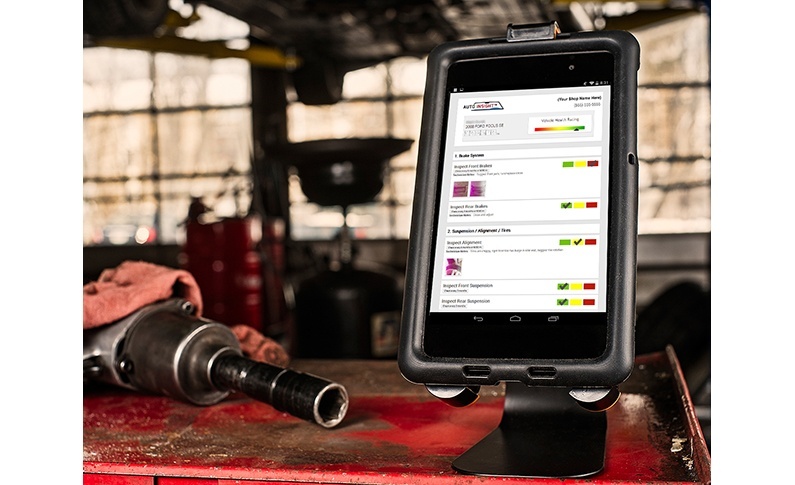 Mobile Manager Pro Ranks in Top 5 according to Top and Best Alternative's top 10 list of auto repair software.
Mobile Manager Pro, the company's signature solution, is the only add-on automotive software solution to make the list. The other 9 alternatives on the list are shop management systems.
The wireless tool, which fully integrates with leading shop management systems, enables repair shop technicians to scan VINs and decode license plates and take and text vehicle condition photos to customers along with color-coded digital multi-point vehicle inspections.
The software, which is used in thousands of independent auto repair shops across the U.S. – comes fully equipped with the ability to create customized multi-point inspection forms, as well as communicate updates with all shop personnel instantly via the team chat feature.
Mobile Manager Pro's also features color-coded auto pre-canned technician notes and offers choices between quick or more comprehensive vehicle inspections.
Since the game-changing software solution hit the market, thousands of shops have realized greater efficiency through dramatically improved customer approval times – from the national average of 1 hour and 17 minutes to 37 minutes or less.
The tablet or mobile device-powered program, with its ability to seamlessly submit via text or email a customer's inspection report, along with photos illustrating needed repairs, makes the customer response process quicker and easier. Photos have helped shops improve customer confidence and communication and, in turn, successfully up-sell services.
Click here to see Mobile Manager Pro in action.