How Mobile Payments Can Make Your Auto Repair Shop More Efficient
June 12, 2020 / Digital Vehicle Inspections

Much like other aspects of a digital shop, the goal is to make sure all moving parts of your operations are running efficiently and seamlessly—and payments should be no different.
Customers Can Pay On The Go
Expediting the customer experience greatly affects the efficiency of the overall shop process. Once a customer's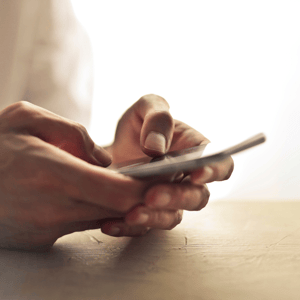 vehicle is complete and ready for pickup, your shop will be able to send a text message, alerting the customer. Within that same message, a link will be sent to the customer containing their invoice. On their mobile device they will be able to review the costs for parts and labor due to your shop. They will be prompted to enter their payment information, and the advisor will receive an alert that the payment is complete.
Syncing With Shop Management System
If your shop uses a shop management system, you know it is the hub of everything your shop does from the inception of a customer experience to the time they drive off your lot. For a complete digital shop, it is important that there are no hiccups between the stages of your customer's experience for their benefit, as well as yours. Which is why Mobile Manager Pro is important. After a job is complete, the text message that is sent to the customer will automatically link back in with your shop management system, marking it complete. There is minimal attention needed from the service advisor, which increases the amount of time their focus can be spent elsewhere.
For shops who do not utilize a shop management system, through NextGear, you can still offer the mobile payment to your customer base.
Paperless Transaction
By implementing mobile payments with your other digital shop technology, you can ensure an entirely paperless process for your shop. An added benefit for your customers will be the ease of record keeping on their end, in addition to yours. By having their invoices right on their mobile device, they will have the ability to access their records at any time, without having to have a physical record of it at their residence. Your customers are leading increasingly digital lives each and every year, so it's important to meet their ever-growing needs.
Alternative Financing Options
BOLT ON Pay, in partnership with EasyPay Finance, enables your customer base to better manage their vehicle expenses. They can continue to receive the services that keep their vehicle running safely, without taking a giant hit to the wallet. The application form is texted directly to their mobile device in real-time with credit approval received in minutes. The loan amounts for customers range between $350 and $5000 dollars, and your shop receives payment instantly from EasyPay upon borrower's approval.
How To Get Started With Mobile Payments
With our BOLT ON Pay offering, you can begin implementing seamless transactions at your shop as soon as possible. It's safe, it's secure, and it's efficient. Are you interested in learning more? Click here.