Preparing Your Shop for the Growth of Electric Vehicles
June 21, 2021 / Business Ownership

Many decades ago the electric car felt like a far off futuristic dream. We've heard talk throughout the years of electric cars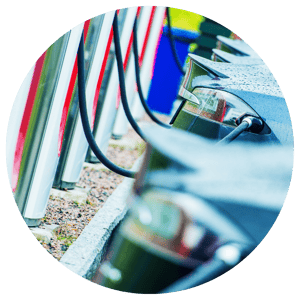 and their benefits, but somehow the idea never took root in the industry. Internal combustion engines have had the lay of the land since the dawn of automobiles while electric vehicles struggled to gain a foothold.
Now, however, it seems the tides are finally turning in favor of electric vehicles. Their era is now here and change is coming fast. Shops that fail to adapt will inevitably be left behind if they're not adequately prepared for what lies ahead in automotive technology. As much as it may make some of us groan, investments need to be made to remain relevant and competitive, so where should you put your focus?
Continuing Education
Gaining the insight and knowledge necessary to service electric vehicles is an obvious first step, but it's a serious investment as a shop owner. Knowing when and how to seek out this pool of new automotive information is key to not overloading you or your employees.
Do you live in an area that already has an increasing number of electric vehicles or one that has just a few here and there? If you haven't seen any electric vehicles driving around town or in your shop already, you likely have a longer timeline to seek out educational opportunities. If there are a considerable amount of EVs driving around your town, now may be the best time to get started.
Even if you decide that now is the best time to get your team brought up to speed on the latest technology, you don't have to jump all in right now. It's worth deciding if all your techs require the training now or just a select few. To kick this shift off, it may be best to just send your most experienced techs for new educational courses. They can then come back to your shop and help educate the rest of the team in the meantime.
Changes To Safety Precautions
The way we safely approach our work is going to have to change as more electric vehicles enter our bays. Even if you've chosen to not get more in-depth education for your entire team of technicians right now, be sure that they are brought up to speed on the changing safety guidelines as soon as possible.
The voltages in electric vehicles have the ability to cause severe or fatal injuries, for example. While many of the EV manufacturers have aimed to institute the proper safety mechanisms to safeguard against accidents, they are not 100%. Adequate training surrounding the proper service of the battery apparatus is a necessity. This education on safety precautions dovetails with the investment of new safety equipment.
The Investment of New Tools
It's not what we want to hear, but the transition to electric vehicle work comes with the need to invest in new tools and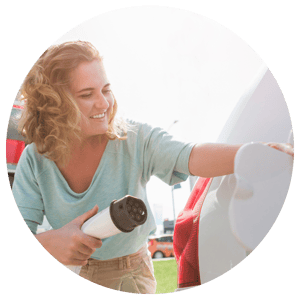 protective gear such as:
High voltage gloves: In order to avoid electrocution and still be able to handle the high voltage parts that come with electric vehicles, these are a safety gear must-have moving forward.
Insulated tools: Another safety precaution, they're designed to prevent the tools from causing shorts or sparks.
Battery charging equipment: With EVs in your shop, it's important to have a battery charging station on site. The good news is they aren't outrageously expensive and they aren't specific to just one type of electric vehicle. Word on the street is, however, that this will become a competitive space for those manufacturing the chargers due to the number of companies making them. Do your research, watch the prices, and take some time to make up your mind before purchasing.
Plastic workbench: Metal and high voltage parts don't mix, so that means it's time to start investing in non-metal workbenches or finding ways to cover existing benches with thick rubber.
A New Era For Shops
A change in shop processes is also inevitable the more prevalent electric vehicles become, which can seem overwhelming on its own. Training your team and making sure essential steps aren't omitted will be important moving forward. Digital vehicle inspections can help you adapt to the change by allowing you to create custom inspections for your needs. To learn more, click here.