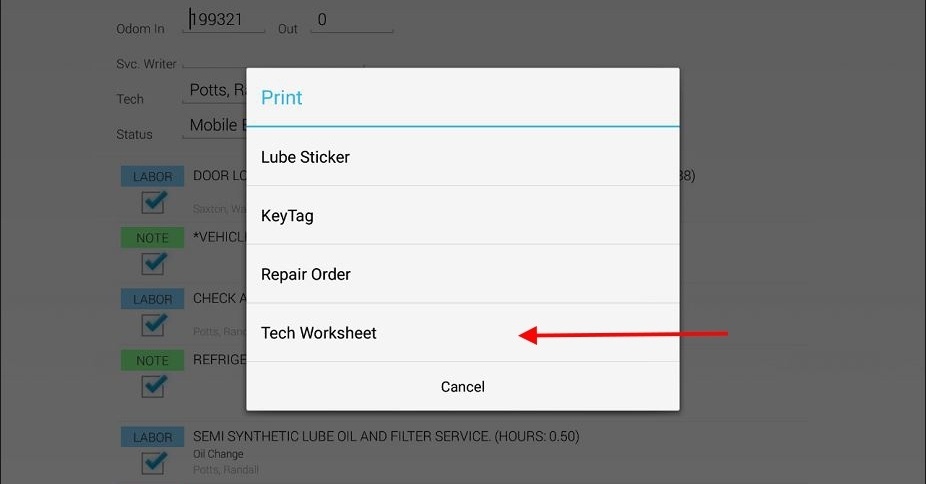 Even with the best technology available, some shops still prefer working with paper worksheets. Because of this, we upgraded Mobile Manager Pro to allow your shop to be able to print tech worksheets right from your tablet device.
This is an often requested feature and we are always aiming to better serve and assist our customers. Each shop likes to do things their own way and many still like the feel of paper in their hands. So, if you still want to have something physical for your techs, here's how to do it.

How to Do It:
Go to the Order screen of the of the estimate or work order you wish to print.
Tap on the Printer icon upper right side of the screen.
Tap on Tech Worksheet to print the page. You'll see a message that says "The tech worksheet was sent to the printer."
Go and get the worksheet from the printer.
*Works with Mitchell 1's Manager SE and Snap-on's ShopKey SE shop management systems.
Don't have Mobile Manager Pro?

See a Live Demo right on your computer

or call 610-400-1019 (press 2).