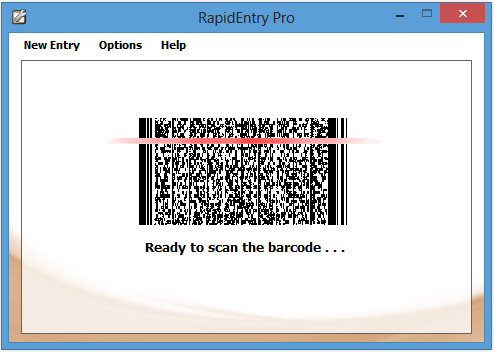 After eight years and limited usage, BOLT ON has turned off billing and released one final update for Rapid Entry Pro, an automotive software solution designed specifically for Pennsylvania state inspection stations.
The final software release allows new customers to be inserted into the shop's program after shop technicians or service advisers scan the barcode on the state inspection form, according to Ken Gilliam, the company's Operations Manager. The scanner reads information from the registration card and looks up the customer in the shop management system, which saves time as compared to entering the information each time.
Rapid Entry Pro licenses to continue free of charge
The remaining shops who use the barcode scanning and decoding software can continue to do so, but Rapid Entry Pro will no longer be supported, meaning BOLT ON's support technicians will not be able to troubleshoot problems or offer assistance related to this software module.
The company tried developing Rapid Entry Pro versions for other states, but irregularities in other states' inspection cards prevented that from happening. Pennsylvania registration cards include a barcode for easy scanning, while New Jersey registration cards, for instance, include vehicle identification numbers. Because of the software's limited availability it is no longer viable to continue selling and supporting Rapid Entry Pro.
BOLT ON stopped selling Rapid Entry Pro last year. The company began concentrating its focus on improving upon its mobile technology, specifically Mobile Manager Pro, a digital vehicle inspection tool which comes equipped with VIN scanning and decoding and license plate decoding capabilities, among various other features.
Mobile Manager Pro is used in hundreds of shops throughout the U.S., Canada and South America. For more information about Mobile Manager Pro or any other BOLT ON products, visit the software section of our Website.
For more information, call 610-400-1019.