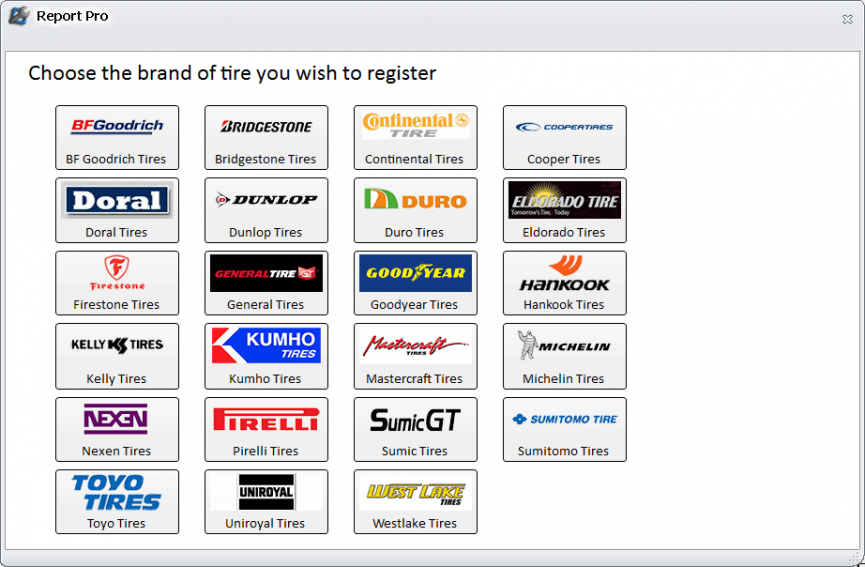 Under federal law, tire retailers are required to notify customers of a tire recall. To do so, the tires must first be registered.
For customers that often means remembering to complete and mail in a form, or knowing which Website to register the various tires based on manufacturer. According to the Tire Industry Association, 200 million passenger and light truck tires are sold annually in the U.S. In a video released recently, TIA stresses the need for tire registrations as a first step toward tire safety.
For the thousands of shops using BOLT ON's Report Pro automotive software, tire registrations can be done with a simple click.
Tom Gebbie of Lansdale, Pa.-based Gebbie's AutoCare said he uses Report Pro's tire registration tool to register the 1,000 to 1,200 tires he sells each year. With Report Pro, Gebbie said he was able to cut his time in half – from about one minute to roughly 30 seconds per tire registration.
Report Pro Makes Tire Registration Seamless
Report Pro's time-saving tire registration feature auto populates fields, easing the entry of information and keeping him from having to remember which Web sites he needed to visit as part of the registration process.
"It's been very handy," Gebbie said. "This is definitely an improvement."
The Firestone recall of 2000 was the only instance to date that Gebbie said impacted his customers. Back then customers were given postcards to register their new tires.
But, as Gebbie found out, "not a single one of those had registered their tires," meaning he had to call the 25 customers who had purchased tires that had been recalled.
At Elsy Auto Repair in Newark, N.J., John Slater said the Report Pro tire registration function "makes it a thousand times easier."
Slater said the "one click deal" is much easier than the manual entry and switching back and forth between two open programs.
"If the software takes 10 seconds, manually it's going to take five minutes,"Slater said. "It's like a night and day difference."