It's true, going green is all the rage these days. But while it has a lot of benefits for the environment, there are also a ton of benefits for your shop. Making the shift from paper to digital may take an adjustment period, but when all is said and done you'll be left wondering why you haven't gone digital before.
Assess Your Current Paper Processes
The changeover to digital processes don't all happen overnight. Sometimes parts of our daily routine get digitized and modernized and others don't. Whether you're still conducting business mainly by paper, or are currently doing things half and half, that's completely fine. Going paperless is all about assessing your needs as a business first and foremost.
Get Rid of Paper Inspections
Paper inspections don't just cause a ton of paper clutter, they're also not as dynamic and useful for your shop. While paper inspections have always been a tried and true method, they're just are not cutting it these days. Digital inspections are here, and they're blowing the old ways out of the water.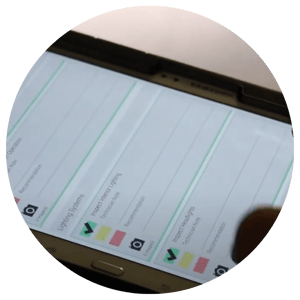 Digital inspections have become an invaluable organizational and educational tool. If you're looking to upgrade your record keeping, this is definitely the paperless tool for your shop. Build your inspections around your shop, not the other way around. Digital vehicle inspections are entirely customizable to your shop's needs, quirks, and processes.
In addition, digital inspections also up the quality of each inspection by containing much more valuable information, such as pictures and video. This can do wonders for your shop's records and documentation. As your technicians take photos and videos at each point of the inspection, they can also add notes both in the form of text and by drawing on the images. If you are interested in advanced DVI software, be sure to check out NextGear powered by BOLT ON Technology. It is a smart and simple way to schedule, perform and share digital vehical inspections, and it will shift your shop into high gear1
Another way traditional paper inspections are outpaced by their digital successor is their ability to be a customer education tool. Communicating with customers about the status and health of their vehicle hasn't always been an easy conversation.
Bridging the gap between your shop's professional knowledge and the customer's level of understanding can oftentimes end up being a frustrating conversation. While some vehicle owners are well versed about their car or truck, digital inspections can help you have conversations with the ones who are not.
If you've ever heard the age old phrase "seeing is believing," this is definitely the case when it comes to customer education. Your explanations paired with photos and video of multiple points of the vehicle will have the customer walking away with a greater understanding of their vehicle and a greater appreciation for your shop.
Make Invoices Digital
To further reduce your paper usage, consider making the switch to digital invoices. Much like digital vehicle inspections, you can customize them to fit your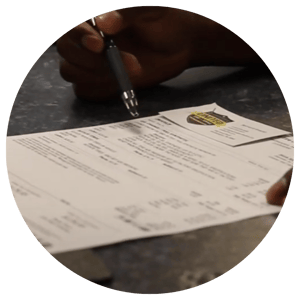 shop's needs all while taking steps to make your shop paperless.
Updating your invoices can increase flexibility as well as afford you some new opportunities. While paper invoices must be handed off in person, digital invoices can be sent either by email or even by text. In fact, if you send invoices to customers via text, you can also allow them to make payments the same way. It's true, customers can receive your invoice and make their payment from their phone.
Digital invoices also give you more opportunities to create customizable, professional documents. Your shop can add your logo, shop colors, and even social media handles. In addition, you can add coupons to the invoice as additional incentives for your customers.
Contact Us
Your next step to going paperless is an important one, reaching out to BOLT ON TECHNOLOGY. Request a demo with one of our product specialists today so you can see how the right digital tools can make going paperless a breeze.