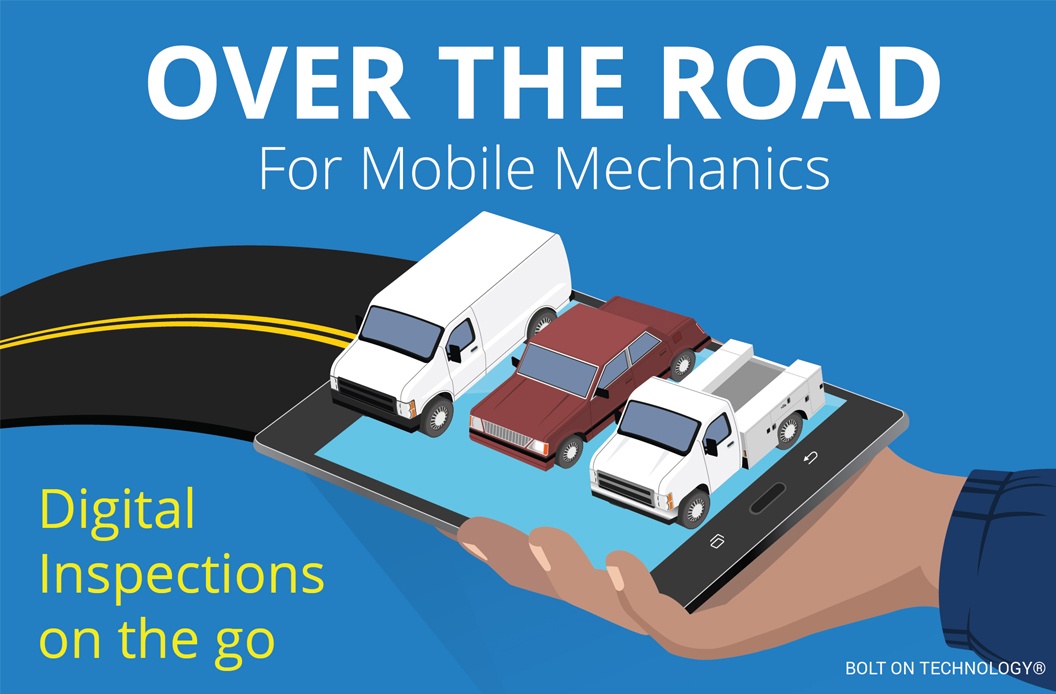 The 1 thing your toolbox is still missing... and how it affects your shop
~ Written by 30-Year Auto Repair Veteran, John Burkhauser
---
---
All too often, mobile mechanics suffer from having to rewrite sloppy handwriting and deal with lost time, efficiency, and accuracy. More importantly, the inability to effectively communicate with customers leads to them not trusting your recommendations, and therefore, you not selling enough services.
Shops are stuck in the past because of paper inspections, outdated processes, and inadequate channels of communication. Because of this, your shop isn't as productive as it should be.
Mobile Mechanic Tools
Fortunately, digital inspections are one of the most impactful tools available to today's shops and can now be performed on the road with "Over The Road"—an extension of Mobile Manager Pro's vehicle inspection program.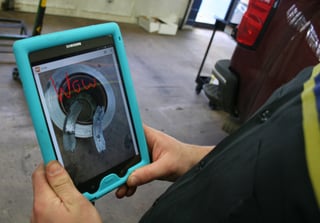 Over The Road was developed for mobile mechanics performing roadside assistance and maintenance on residential and fleet vehicles.
You can't control the crazy weather you work in, or how unrealistic your customers' requests become, but there are 2 things that are always true:
Your knowledge and experience drives your business
Some shops are simply better at retaining customers than others
That's where we come in...
Get Better Tools Than That Other Guy
Nowadays, you can't depend on paper and out-of-date business practices to grow your business. A mobile mechanic's day depends more than ever on saving time and being a reliable problem solver. Adding Over The Road to your mobile mechanic tool box gives you just that.
Now you can instantly communicate in real-time with your shop management system, give your customers visual proof of why their vehicle needs service, and achieve 100% accuracy of all your customer and vehicle records right there on the road.
By using Over The Road on a carrier-enabled tablet with 4G capabilities, techs can now focus on the job at hand—not the paperwork and back-and-forth with customers that comes from trying to explain their service needs.

Over The Road Advantages:
Increase your ARO revenue and customer trust
Protect your shop from false claims by taking photos of vehicle damage before you do any work
Decode VINs and license plates in seconds with 100% accuracy on all vehicle information
Share inspections with customers via text message
Keep accurate records of each tech's travel and on-the-job times with a simple clock in and out feature
Access repair information, diagrams, and wiring charts right at your vehicle
Become more organized, efficient, and faster at what you do!
*Available for Mitchell 1 Manager SE and Snap-On ShopKey SE users only*